Press release, 18.02.2021
Join us for the launch of the new Swiss Cooperation Programme in Bosnia and Herzegovina 2021-24!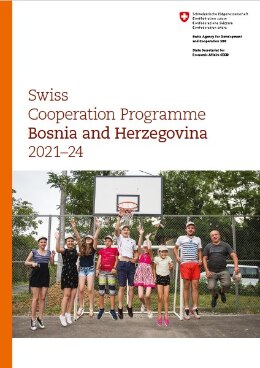 Thursday, 4 March 2021
from 11:00–13:00 h via Zoom
Find out how Switzerland supports the engagement of women and men in BiH in shaping government policies for effective, sustainable and inclusive public services; economic growth, higher employability and better healthcare for all.
Swiss Cooperation Programme 2021-24  (PDF, 1.7 MB)
On this occasion, we will also celebrate 25 years of Swiss Cooperation in BiH!
We will start off with some music and videos, continue with inputs from remarkable guests from Switzerland and BiH, and then roll on to the future with young women and men from BiH as we launch our Youth Advisory Board.

Be sure to follow the live stream of the event on the Facebook page of the Swiss Embassy in BiH. Everything will be held in BCS and English, and simultaneous interpretation will be provided.
Looking forward to welcoming you!