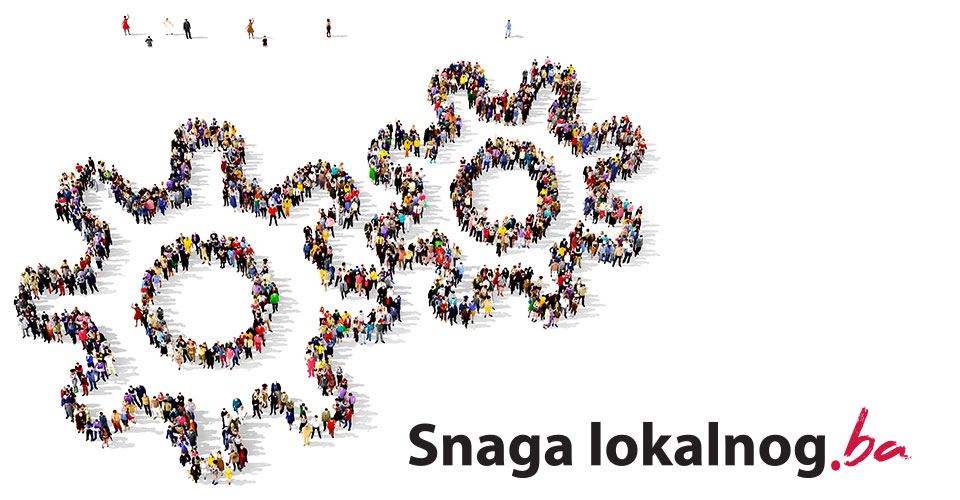 The Network for Building Peace, through the USAID's Local Works Project, will work on improving the capacities of local communities and organizations to take the lead in addressing local development challenges in Bosnia and Herzegovina (BiH).
In the next five years, within the Local Works Project, the Network will work on including and networking of all existing and new initiatives aimed at local community development. We divided the activities into three components.
Component 1:
The Network for Building Peace will make a key contribution by establishing and managing a web platform that will provide the exchange of information between different actors, establish and/or strengthen relationships within civil society, public and local institutions, business sector, and empower the establishment of local community development initiatives. The priority of the Local Works Project is to support local organizations through various forms of capacity building, and creating sustainable "self-help mechanisms" throughout the country, especially in areas where such mechanisms are not as readily available.
Component 2:
The Network for Building Peace will establish and strengthen cooperation between other components of the Local Works Project: Capacity development platform, Local resource organizations (LRO) support, Philanthropy and legal environment, Raising philanthropy awareness, Networking platform. Through the Local Works Project, the Network will facilitate and empower all interested individuals and groups to make their own contribution in their communities and join existing initiatives working on local community development and progress.
Component 3:
The Network for Building Peace will remain committed to its members, their networking and capacity building, ensuring their sustainable development.
The Network wants to include all its members in the activities within the Local Works Project. Additionally, other NGOs in BiH will be included, as well as formal and informal groups of citizens, citizens, institutions and businesses that want to become drivers of change in their communities by working to improve existing social processes and protection of the environment.