Author: Edina Sećerović
In a world where we are used to the frames in which society persistently puts us, the fact that our peculiarities are not understood and not nurtured since school desks, to divisions on multiple grounds – it sounds unimaginable, almost like a fairy tale, having a corner where everyone is equal regardless of religion, nation, skin color, speed of mental and physical development, financial status.
According to the UN Convention on the Rights of the Child from 1989, the competence of the state is defined in terms of realizing the child's right to sports and recreation, as well as in terms of active participation in the social life of children with developmental difficulties. However, as representatives from the Respekt club said, a small number of these terms is implemented in practice. Sports activities, which include competitions, are most often organized by local authorities in cooperation with schools, as part of marking some important dates. In Bosnia and Herzegovina, active promotion of sports, in addition to other social priorities, is usually not in focus.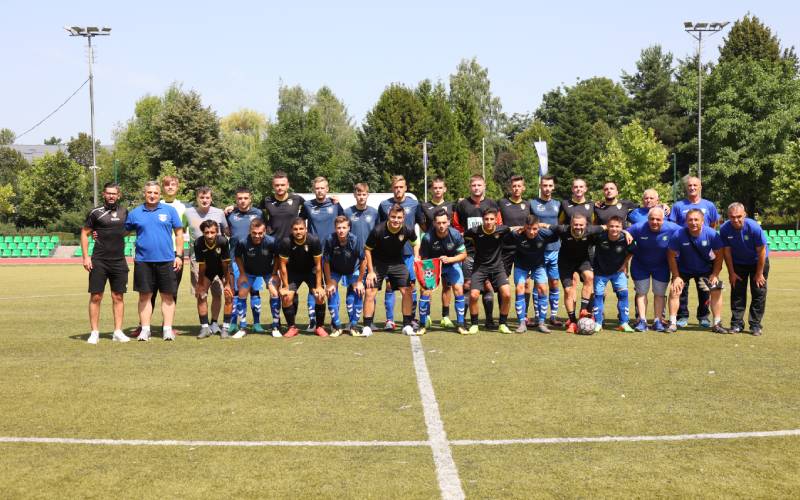 Respekt creates an inclusive fairy tale
Once upon a time, there were experts in the field of sports and psychology. In 2014, having a wish for every child to have an equal feeling of belonging, equal chance for physical and social development, the experts and their friends founded the Respekt Football School. And so began a fairytale journey that has already shaped generations of teenagers, who are now taking part in shaping new generations of children through coaching.
"Through the years, growing up in this way, I began to understand this club more and more and it means so much to me, it has a great influence on me. I feel strongly about the club. Now that I have become a coach, I actually understand how much this is more than just a club. There is so much potential for progress both individually and as a group," Delila, a high school student who, through Respekt, was appointed as a coach for younger members of the club.
Delila joined the Respekt football school in 2018, at the suggestion of her mother.
"Before that, my younger brother coached. He has a minor developmental difficulty, but he was always there and always worked with coaches and other kids. My mom suggested that I start training as well. I was a little embarrassed because I'm a girl. At that time it was still important to me how others would react, what they would say about a girl practicing football, because it was not popular. I remember when I started training, my first training was also my first game. Coach put me on the roster. I was so nervous that I barely agreed to go to that game, because I didn't know anyone, I didn't even know who my coach was. When I got there, I sat on a bench and watched them. The coach told me to warm up, and despite my immense nervousness, I was happy that he already had confidence in me to let me play for the first time. I still keep the photo from that first game, the team, a ball and I. After that, I was happy to continue training," recalls Delila.
It is often the case that children with developmental disabilities and their families live on the margins. Inclusion is very rare, especially when we talk about sports activities, and it is extremely important because of the psycho-physical health of children, which has a direct impact on the quality of life of the whole family. The Respekt football school was the first in Europe to open its doors free of charge to children with developmental disabilities and children who are excluded from many social areas, as well as Roma children as members of the minority group in Bosnia and Herzegovina, and children without parental care. In Respekt they give equality to all children by erasing the differences imposed in society. Delila's fifteen-year-old brother Jusuf, who became a member of Respekt four years ago, is an example.
"This club is as any other club. I don't see children with disabilities any differently. I see them as my friends. On Fridays, when I finish my classes and go to sleep, I remember that tomorrow I'm going to play with my friends. I go in front of the goal, I pass the ball to Ridvan, he misses a goal. It does not matter! I'm glad that I passed him the ball, so that he wouldn't feel left out and think why I didn't pass him the ball. Maybe he wouldn't even think that way, but I would remember it when I went to sleep and I would think about why I didn't pass him the ball. I passed it to him and I'm happy," Jusuf says proudly.
The testimonies of these teenagers confirm the mission of the Respekt Football School, to positively shape the healthy psycho-physical development, upbringing, safety and self-confidence of every school participant through a professionally designed sports education program. These high school students are more mature than many adults, understanding the essence of living – as a team we can improve everyone's quality of life and at the same time feel immense happiness for everyone's progress, no matter how small it may be on an individual level. Emir Hujdur, the founder and director of Respekt Football School, says that individuals change the system.
"Many did not believe this story will be successful. They told me – are you still working with those children? These are not "those" children. For us, every child is equal. We are proud of that. We have missed so many public calls for donor funds, because we did not want to mark a single child, because of which we would have met the condition to receive funds. We don't give up on our idea. We survive and are proud of everything we have built, of our successes in sport, but also of the kind of people the children who grow up here with us become," says Hujdur.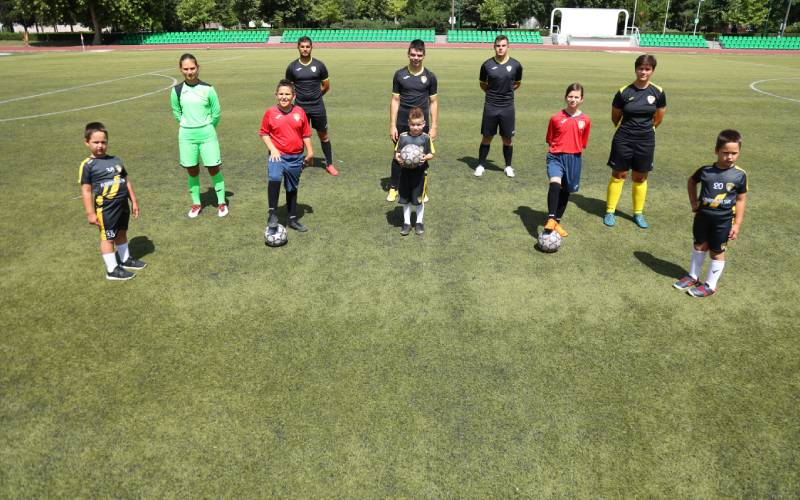 Free football school for everyone
Regardless of commercial costs, Respekt is free for every child. This is why they strive for self-sustainability, offering services such as video production (#RespektTV), delivery and construction of security systems, event organization, graphic and web design. Healthy upbringing has no price. We all deserve a chance, everyone needs love, support, a helping hand. Ultimately, by providing all this to others, we become happier, more mature, more accepted.
"It would be nice to have partners who believe in our story and who would invest money. It would certainly pay off for them. We have great talents, three national team players. Likewise, we are very careful, because we don't want some partner to say that our children who have gone through coaching, grew up in this club, progressed and formed as complete personalities and good people, will be "removed" because a potential partner wants to replace them. The essence of this club's existence would be lost, and we do not want to allow that. That's why we strive for self-sustainability", says Hujdur.
"Football for everyone" and "Living for others is not only the law of duty but also the law of happiness", are the guiding principles of the Association Respekt, which consists of the Respekt Football School, the Respekt Women's Football Club, the Respekt Men's Football Club and the audio and video production of Respekt TV. It is clear that the Association will continue to find ways to offer all children a place to play for free, to include children with developmental disabilities in sports activities and to show that inclusion in the sports life of children with developmental disabilities is not only a possibility, but a necessity.
"When I tell other people about Respekt, their first association is usually – is it that school with sick children? These are not sick children. Those are my friends! Sometimes I feel offended when other people don't see Respekt as a club. This is a club, a football school and a social gathering place. This is all that a human being needs as a social being, as a member of a community, a society. And I'm really happy at the club. Our coaches and director have been encouraging us to be better for years. I really started to think differently, to grow with this club and be more mature", says fifteen-year-old Jusuf, a Club member.
FC Respekt, winner of the most prestigious Children Award UEFA
The uniqueness of the Club due to their mission and inclusion, which they do not like to mention, because they consider it an insufficient word for the equal inclusion of everyone in the community, is indicated by numerous international awards. Thus, in 2018, the Football Association of Bosnia and Herzegovina proposed, and the Board of Directors of the UEFA Children's Foundation decided, that FC "Respekt" be one of the winners of the "Children Award UEFA". This award opened many doors for them in the world of football, and among the awards they received the UNICEF "Champion of Inclusion" award for their contribution to the community in the development of children with developmental disabilities.
The story of love, joint struggle for development and success, inclusion, support, equality, deserves respect. This fairy tale, which is not just an empty bedtime story, but a reality that many little ones have the opportunity to live, deserves to be ended with the words – And they lived happily ever after.