The Association for an Active Society, with the help of young people in general hopelessness, creates a brighter future for their city
Despite numerous obstacles, a proud resident of Prusac and an even prouder youth worker and activist, Ismal Elkaz, is trying to create opportunities for young people to progress in Donji Vakuf. He sees them exclusively as challenges that need to be solved, and he has been dedicated to that mission for almost ten years. He believes that Donji Vakuf is a city with a lot of perspective, but that very little of it has been converted into real value.
"At the moment, economically, politically, touristically, and in all other ways, we are far behind many cities and areas similar to our city. You may wonder who is to blame for such a situation, but I believe that we should not look for the culprits, but for ways to fix it. When I was a boy during the war in Bosnia and Herzegovina, my city seemed very big. Today I see and know that it is small, but I want to make it big again, because it never stopped being that in our hearts," says Ismail, who has been leading the Association for an Active Society – AZAD for the last decade.
Small town, big plans
On BiH Independence Day in 2013, working as a professor at the High School in Donji Vakuf, he met with former students who were finishing their studies at that time and then realized that everyone wanted to do something good for their city. That's how AZAD was born, with the goal of being a positive story from Donji Vakuf. Ismail says that they are young, but he himself has learned a lot since then. There is still a lot of work, effort and struggle for the young people from Donji Vakuf.
Although they have a series of successful initiatives and great results behind them, this Association, which gathers over a hundred young volunteers, still does not have its own premises that they could arrange as they wish. However, regardless of this, as they say, "handicap", they are grateful for the good cooperation they have with the local authorities. PI "Center for Culture, Information and Sport" enabled them to use the premises of the House of Culture. This support has been ongoing since the establishment of the Association. With its work, AZAD contributes to the community in various ways, so among other things, as a sign of gratitude, they work hard to increase the scope of cultural, sports and educational activities in the city. In addition, to the satisfaction of all residents of Donji Vakuf, the Association is also the founder of the only fitness center in the city, which is also located in the premises of the Cultural Center.
An irreplaceable recipe for success – love for the community
Our interviewee believes that whatever a person does, it should be done from the heart. This is why he was motivated to start working with young people: "I think that my knowledge, experience and energy that I possess can be an incentive for them to work on themselves, and by working on ourselves we also help the community. When I see that after our workshops or actions a young man or a woman increase their self-esteem and become more interested in social matters, that makes me proud. This is much more than a job, this is a mission in which we want to change our city and society for the better. We have no permanent employees, most of the activities are on a volunteer basis and we simply want to be a positive story in our society. Our fellow citizen Hasan Kjafija Pruščak is an eternal inspiration to us from Prusac, a man who in his time was respected and appreciated by both the East and the West. And since I have been a dreamer and a visionary since childhood, I want to nurture the heritage of the past with my work and create something that will remain, something that is bigger than all of us."
Ismail transfers his positive energy and faith in possibilities to the young people he works with, so the once shy young girls Amra (17) and Emina (18) are capable young girls today who possess many skills and think critically about all social phenomena on the local level, but beyond as well. Emina had the opportunity to be an assistant on an important project for young people, while Amra has been an AZAD volunteer for many years.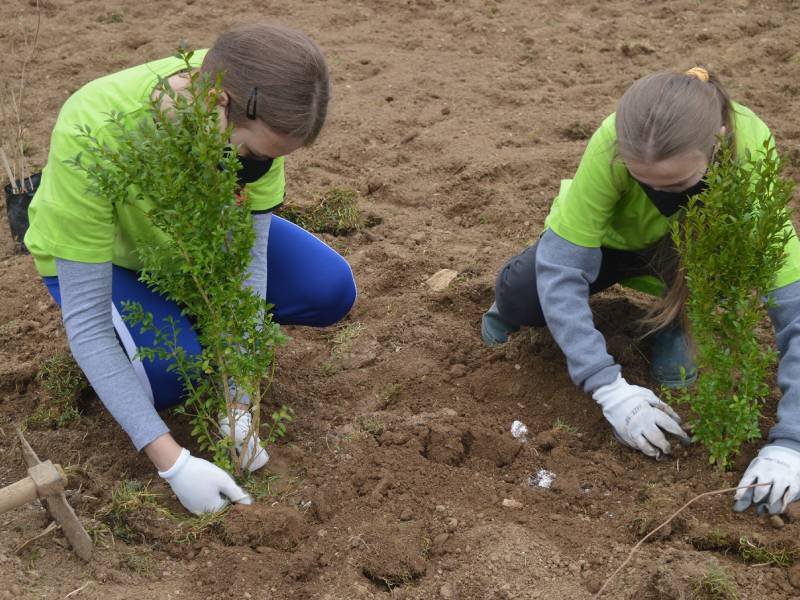 "I am glad that I am recognized as a representative of young people, someone who is a voice of the young people from Donji Vakuf and that I can prepare exactly the content that the community needs. In that process, I gained great knowledge and experience, which I often apply in my everyday life. The results, on the other hand, gave me additional confidence, motivation and space to work harder and pass on my knowledge to new generations," says Emina. On the other hand, Amra is proud, as she says, that she was part of a wonderful event for the youngest. During the marking of the International Youth Day, in cooperation with Mount-mladost, they organized a Kid's festival in Novi Travnik. More than 300 children participated in the festival, and the project was supported by the Prime Minister of Central Bosnia Canton Tahir Lendo, the mayor of Novi Travnik Stjepan Dujo and local businesses. The support they received at that time meant a lot, not only because of the funds, but also because of the fact that their work was recognized by the authorities and the business sector, given that they mostly finance their activities directly, and that all members of AZAD work exclusively on a volunteer basis.
Collaboration as the key to driving change
Emphasizing that the young people in this community are exceptional, and that they are the heroes of their time, given the circumstances they live in, Ismail believes that their involvement in the community is worthy of praise.
"We just need to give them a chance, create opportunities for personal and professional development, and we will see great results. As long as there is no such thing, they will leave our city. Unfortunately they have been leaving en masse in the last couple of years. A good youth policy can change all that and steer it in the right direction. And, precisely the absence of a youth policy and program in our municipality, where we don't have a youth officer and where the municipal budget almost doesn't recognize us, is what we want to work on in the future," says Ismail.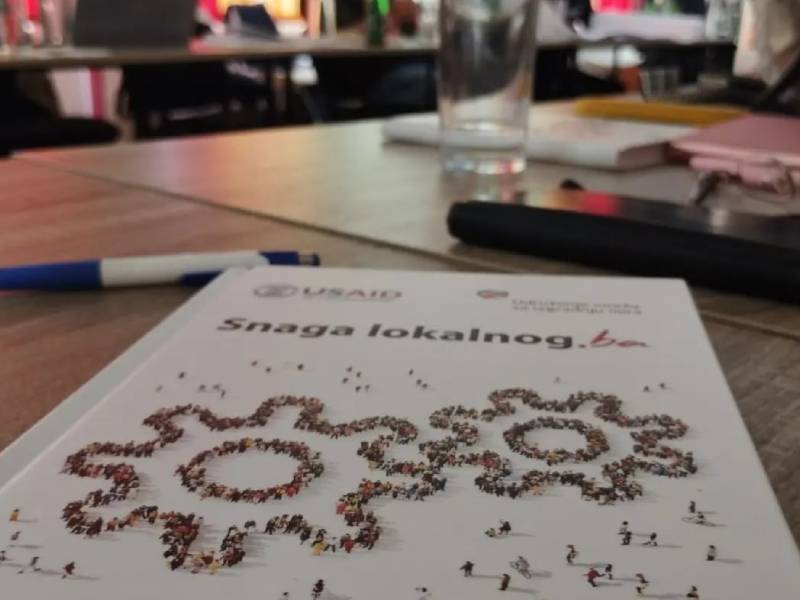 However, in order to be able to work on these issues adequately, our interviewee points out that they need additional education.
"When it comes to strengthening our capacities as an organization, we are extremely grateful to the Network for Building Peace, KULT, CPCD for enabling us to increase our knowledge and capacities through training. Networking is one of our strategic goals, because that's the only way we can work in a quality way. We have already worked together on projects with young people from Bugojno, Jajce, Novi Travnik, Velika Kladuša, Srebrenica… Recently, in Srebrenica, we organized trainings for young people on renewable energy sources and energy poverty in BiH, because we believe that young people must be involved in such important topics. We also had numerous study visits to Zenica, Prijedor, Banja Luka, Sarajevo, Konjic, Mostar, which is why we returned to our hometown every time with invaluable experiences. AZAD and our youth are open to cooperation with all cities and peoples in our homeland", said Ismail Elkaz.