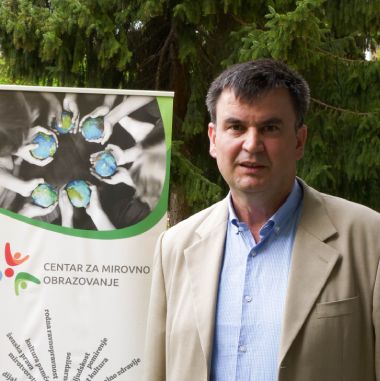 The Association Center for Peace Education has only been active for a few years, but their peace mission is extremely important for today's Bosnia and Herzegovina, where peace grows on thin ice, and the hope and desire of young people to stay in their homeland have long been melted by warm winters. One of the founders and president of the Center for Peace Education, Zdravko Kujundžija, said in an interview for Local Works that this world, globally, but also in neighboring countries, is not a better place for children, working adults and pensioners to live. And, as he says, from a young age, he always tried to make his modest contribution to solving problems and creating a better life for everyone, so today he works hard to promote peace, kindness, and hope. As an educated Franciscan, all this comes very naturally to him because peace, reconciliation, ecology and care for the poor are at the very core of Franciscan theology.
What do you like about your country?
From my high school days at the Franciscan Classical High School in Visoko, student life in Sarajevo, studies in Boston in the USA, at numerous jobs in various fields, and privately, I have tried to make my small contribution to a better life here, for all of us. I was born in Livno, as a Croat and a Catholic, but I always considered myself and tried to live like that, first of all as a human being who was given to this world by God with the mission to selflessly give his talents. That mission was once formal in the Franciscan order, and today it is in projects that are Franciscan in their original form. In this country, I love everything that is from God – people and nature. Working in the past years on the School of Peace project with students and teachers, I met dozens of wonderful children and hard-working teachers. Because of them, it is worth making sacrifices in order to finally get things going.
How was the idea of the Center for Peace Education born and how did you find yourself in it?
A few of my friends and I, all with Franciscan education and upbringing, have been active in various peace and educational projects for years. In 2019, we decided to establish the association Center for Peace Education with the aim of investing our knowledge, goodwill and numerous acquaintances in an organization that will be completely independent of any influences, religious or secular, and small enough not to be burdened by bureaucratic entanglements. Today, the Center represents a platform through which we realize our life's mission of peace, and we have implemented the previous initiatives with the help of the American Embassy in Bosnia and Herzegovina, the Porticus Foundation and the Center for Advanced Studies.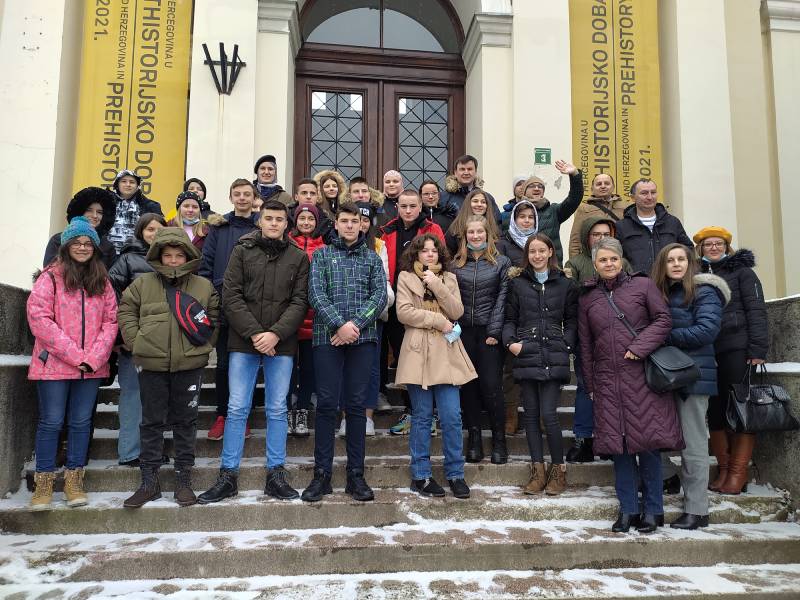 What is the Center's significant contribution to peace?
When I talk with critics, mostly on social media, they usually claim that our activities, like the "Peace School" project, are something very small, insignificant and unnecessary. I know that hardly any of us can change everything, but that doesn't excuse us from not trying. I look at those fifteen-year-olds with whom we hang out, and my eyes fill with tears of joy at how smart, good, normal they are, and I always wonder at what moment this society "corrupts" them. It is our obligation, I often say this to my colleagues, to sow a seed and water it for a while. I really don't know when and what kind of fruit it will bring. I hope that He or She above is also doing something and that one of these children will one day find themselves in a position when they decide to do something better and that they will use it or that they will at least be a normal human being ready to help their neighbor. 173 young people from 34 schools went through six cycles of our peace school and I am deeply convinced that they have great potential. I am proud, and at the same time sad, that we are doing some projects that should be done systematically, like the "Peace School" or that they are done by large religious institutions. For example, in 2021, we marked the 800th anniversary of the meeting between Saint Francis of Assisi and Sultan Malik Al-Kamila organizing six round tables throughout Bosnia and Herzegovina, after which we also printed the collection. This probably the most significant meeting between Christianity and Islam remained almost unnoticed by our public.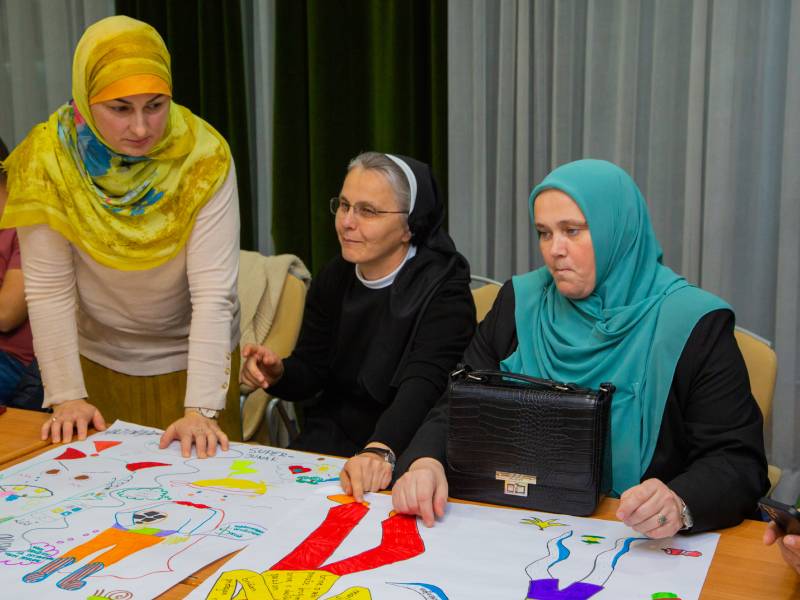 What does your mission look like in reality? Who threatens peace and what is our general mental state?
In recently completed "Peace School" cycle, we had two schools covering the areas of Križančevo Selo and Ahmići, where the most serious crimes between Bosniaks and Croats took place. Those two schools, students and teachers, not to mention their parents, now for the first time in our project recognize each other, socialize and participate together in solving common problems through modules – ecology, digital threats, addictions, interreligious dialogue… Billions BAM were invested in post-war BiH through various projects, but little was specifically invested in local communities and people. Interreligious dialogue does not take place between reis and cardinals but in these small towns/villages. Such programs should become an integral part of the school curriculum, because it is more important for children than memorizing different facts – which they can certainly get online when they want. In terms of mental health, I think we have excellent young people with a completely good attitude about life and their role in society. It is up to us to try to find, raise and nurture them as much as possible, hoping that the light will shine over Bosnian forests, rivers and valleys.
Is there strength in our communities, is there potential for the changes we so desperately need? Who can initiate these changes and how?
For example, when you visit Jajce or Fojnica, you see that children hang out, teachers cooperate, principals are there for each other. We never use the term "two schools under one roof", but we have done more to remove its negative aspects than many other expensive initiatives. People in Bosnia will do anything out of spite, but when we try to talk openly and honestly, then we will give each other the last piece of bread. Changes in society can be initiated by each of us, but educational and religious institutions carry the greatest responsibility. They must be more innovative and proactive. With some of their serious approach to peace education, the conditions will be created for some time for democratic changes to take root among our people. That will create the generations of politicians who serve the interests of society, and not exclusively personal and party interests.
…and work to preserve natural resources, which we are currently unwillingly sacrificing for the sake of wrong, short-term goals?
Yes, exactly. In the meantime, we decided not to waste time and started a three-year project "Movement for ecological address" that will be implemented throughout Bosnia and Herzegovina. Ecology should not be viewed only in a narrow sense, such as recycling plastic bottles. It is about integral ecology, which also includes peacekeeping and care for the poor and those left on the margins of society. In the teachings of our religions, God revealed himself to us in the holy books, but also nature is God's work and revelation. As we treat the Qur'an and the Bible, we should also treat every river or forest. Although believers around the world have begun to deal more intensively with environmental problems in recent years, this is not the case in our country. We are always late and we justify it by the war and some of our often-invented problems. With this project, we want to educate civil environmental activists about the resources that exist in Islam and Christianity, and at the same time encourage believers, especially religious officials, to start using their rich resources so that they can all together defend nature from destruction and preserve it for our children and descendants. That is why the project is called a movement, aware that this is just the beginning, and conversion is a term that is present in both religions as a term for a necessary change in behavior and action. The project itself consists of several components: we will work with high school students, environmental activists, religions' representatives, organize round tables, a conference and prayer-art meetings.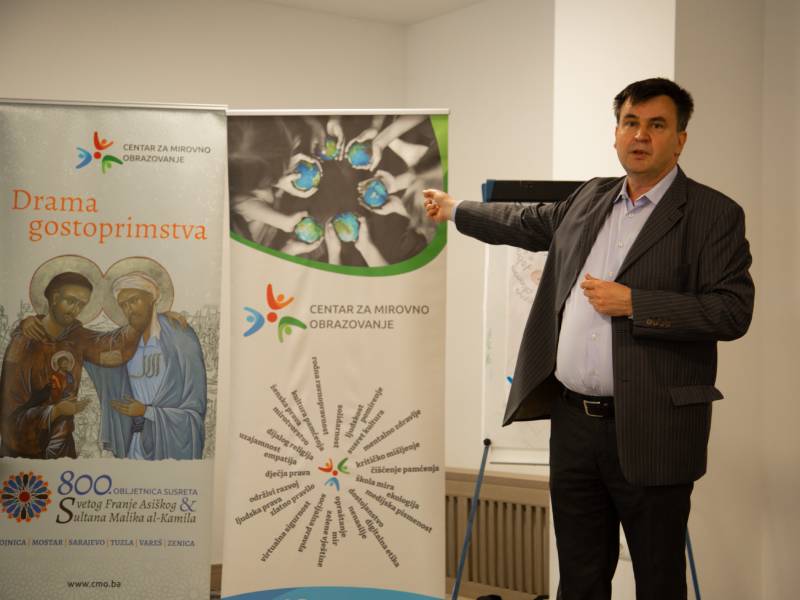 Many religions are abused in our area – where do you think religion has a place in a person's life? Do we really respect each other – we small people in BiH, members of different religions?
We believers were born in a certain religious community, we belong to a certain religion. Religious officials and hierarchy are important, but our main orientation and loyalty is to God and our conscience. Parents decided on our behalf, and then at some adulthood we should consciously decide to belong to a certain religious group and not just formally stay where they put us. In the name of religion, they did and still do bad things, horrible crimes. We have to warn everyone about the misuse of religion in everything that does not serve human kind and the general interest. There is also a large number of ordinary believers and officials who are consistent with their religious mission. I met a lot of people in my life who were good, correct and I never cared about their religious believes. When my mother died, many years ago, a Muslim neighbor called me and asked if I needed money. Who is closer to me now, my neighbor or some Croat and Catholic who rejoices in my failure!