Ljubinka Lazić, a social worker, volunteer and activist, shared with "Snaga lokalnog" her experiences of altruistic work, which are widespread in a number of long-term activities in Doboj and Derventa.
Author: Đorđe Krajišnik
Ljubinka Lazić works as an independent expert associate for social protection affairs at the Center for Social Work in Derventa. Additionally, she has been involved for a long time in the work of the non-governmental sector, and the sectors of social and volunteering activities. Helping people, as she said in an interview for "Snaga lokalnog", is the guiding idea and the inner instinct that directed her towards choosing the profession of a social worker.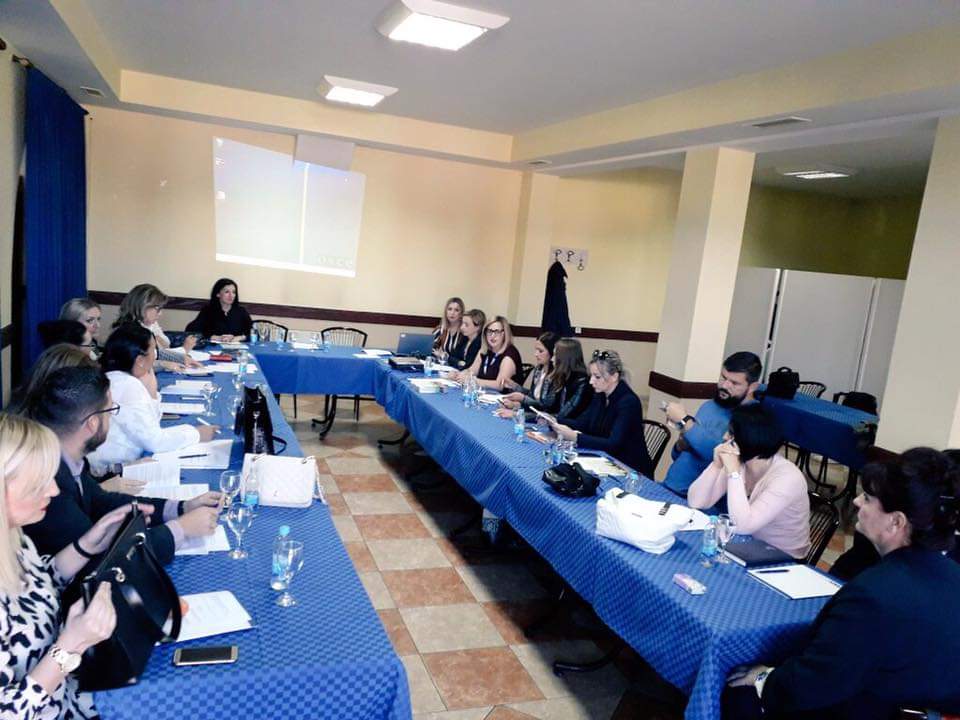 – I started volunteering during my studies with the idea of ​​supplementing the theoretically acquired knowledge and getting to know social work. And indeed, I was able to practically supplement the knowledge. I started working with children, a category of society that is my favorite and that I consider and know that requires the greatest possible protection and care of society, the world, every human being. Having gotten a job, I soon realized that social work in practice does a lot of administration with rigid rules and again I turned to volunteering with different associations eager for more freedom and helping people to achieve the desired changes.
Out of strict procedures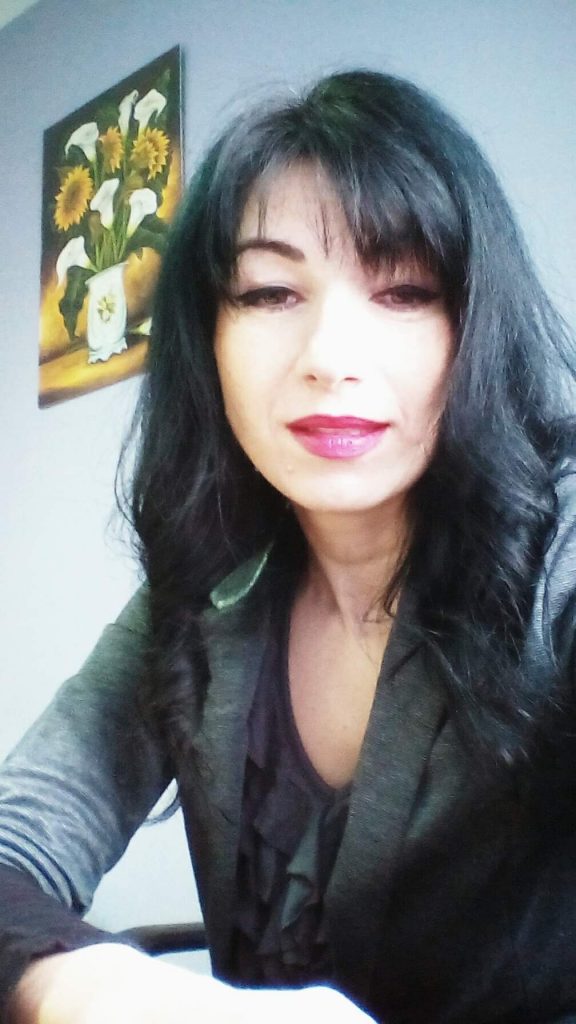 Working in the non-governmental sector means being free from strict bureaucratic procedures and has a broader framework. In relation to clients, it gives the opportunity to create a more pleasant, relaxed atmosphere. People relax more and it is easier to develop trust in a social worker, because he/she is not a civil servant, but a generous person who does the job because he/she loves it and helps people because he/she loves people, Ljubinka explains her reasons for doing this type of social work.
According to her, a social worker is a highly humane profession and requires special respect and attitude, both from the state and state authorities, as well as citizens. Unfortunately, being a social worker, today, in these circumstances, as Lazić says, when the state is still in numerous development processes, is difficult.
– Citizens often perceive us as officials who only "respect the law" and protect the public interest, expecting a social worker to provide them a certain right, money. A job of a social worker is first to help a person develop potentials, wake up, use resources and train so that he/she takes control of his/her life. It is also true that the resources of the country in which we live are modest and that there is often a lack of opportunities to meet needs, such as the problem of unemployment. On the other hand, we must all be proactive in order to contribute to the development of society. I will add that a social worker is the one on whom the center for social work relies as a guardianship body and as a body that deals with the protection of children, the poor, the victimized as well as people who need help and care. In our society, a great burden and pressure have been placed on a social worker, as well as expectations, but the job of a social worker is not to "give money" and rights. Social work is a sophisticated activity, practical and scientific, aimed at helping the individual, developing potential, helping to create conditions for meeting basic needs. It must not be forgotten that a social worker is first and foremost an expert who, using theories and methods of the science of social work, helps people in terms of psychosocial empowerment. This is what our society, social systems and government do not recognize enough. Today, social workers are often targeted by dissatisfied people and victims of verbal attacks, threats and even physical attacks. Therefore, the social worker should be protected as a professional, but also as a human being, which some of the neighboring countries have already done through recognition of status and/or various subsidies, providing therapeutic supervision and raising the level of specific protection, Ljubinka explains the practical work of a social worker.
When asked what it means for her to be helpful to others, to provide support to those who need her, Ljubinka says that for her it is, above all, a pleasure. Sometimes even one word, she points out, is a short answer, a little help, what people need.
– I remember one field visit. I came in front of an old, small, ragged house. From the road, I saw smoke coming out of the chimney, which is a sign to me that they are at home. Knowing that my grandfather was immobile and assuming that my grandmother might not hear, I entered the house and kept calling them. Opening the heavy creaking door, I entered a cloud of smoke filled with the sweet smell of fried food. Then I saw my grandmother sitting on a low wooden table in front of the stove. She was sitting to the side with her head bowed, her eyes closed, and on her lap, in her skirt, she was holding a plate from which a scrambled egg had begun to leak. There was a pan on the stove where she baked the toasts and where the smoke came from as they started to burn. Without thinking for a long time, I took another plate with prepared sliced ​​bread that was on the table next to it, took out the toasts, and from my grandmother's hands I took the old plate and finished baking the food. As I was doing this, I called out to my grandmother who woke up and smiled slightly at me seeing what I was doing. "Thank you, my daughter, the eggs almost burned, and it's winter, so there aren't many eggs," she said. "I fell asleep," she said, and I thought she had a blood pressure problem, and she didn't buy the medicine because the financial help they receive is, I know, low and insufficient in relation to all the costs of utilities, food, medicine, heating. That toast that they gave me then, had a taste of pleasure because of the help, gratitude, happiness and satisfaction that I found myself at the right time so that I could help with one small, ordinary, everyday task, Ljubinka Lazić said.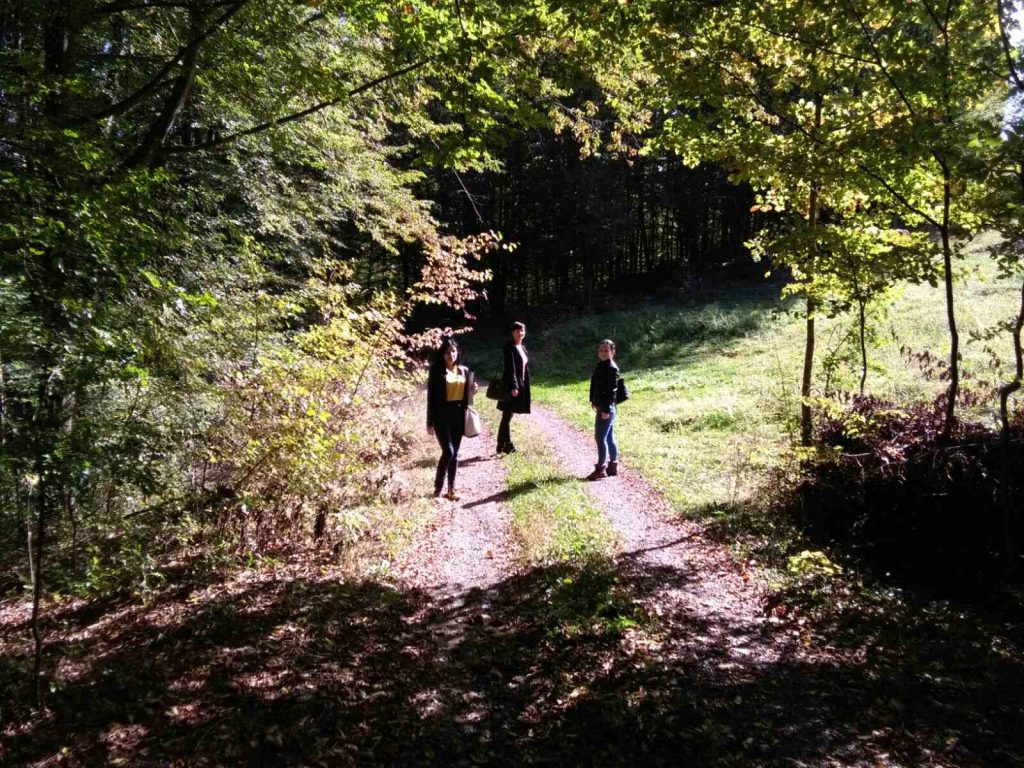 Fieldwork
Describing what her average working day is, Ljubinka tells us that her morning is mostly filled with administrative tasks, with the occasional arrival of a client. Then, after exchanging information, ideas and consultations with colleagues, and developing plans, she goes to the field or writes socio-anamnestic assessments.
– Going to the field is an interesting and special part of the work important for gathering information, gaining insight, social research. Direct contact with people, in their environment, also helps users to express problems, and the social worker is there to listen, listen to the story and, at the very least, make it easier for those users or household members who cannot or are uncomfortable coming to the Center. The day when I have to drive in the direction of a home for children without parental care, with a new child in the car, is a day that is exhausting and after which I usually need a long vacation. I can't find words how to describe that process of making a decision, planning, implementing once necessary, difficult, actions, Lazić points out.
However, in addition to the above, she is also engaged in scientific work within the social segments of society. In her opinion, children are a particularly vulnerable category of society that should be protected and to which all possible attention should be paid in order to improve the quality of life of children and youth, and provide conditions for a happy childhood and graduation. According to Lazić, behavioral disorders are caused by various situational or environmental factors. Thoughts on what knowledge, methodological approaches, instruments to use in the social protection system and how to encourage different social systems to take action and protect children from undesirable influences, inspired her to improve her knowledge and acquire the title of Master of Science in Social Pedagogy, and that she should engage in scientific and professional research and continue to formally and informally educate herself continuously. Social work, adds Ljubinka, requires constant monitoring of the situation, needs, social changes, and thus the education of professionals and upgrading and developing of social work skills.
Ljubinka Lazić points out that social protection is an organized way of monitoring of social problems conceived on humanitarian activities and helping. Overlapping and supplementing social protection of citizens with the work of civil society organizations is necessary. Volunteering activities, she emphasizes, are part of the kinship, sisterhood, brotherhood, tribal relationship and originate from the early beginnings of the development of civilization.
– Although the ideas of helping the poor, the ignorant are woven religiously and usually in our people, the ideas of humanitarian and charitable work should be developed starting from the youngest members, through the school system. In addition to horizontal humanitarianism, greater social engagement of proactive individuals, organizations for the purpose of lobbying, raising the sensibility of the government, understanding is necessary. Understanding a problem or disadvantage means being free from prejudice, being open to change, and working on it. The fact is that our country has made great changes and positive steps in the field of democracy development, legislation, establishing intersystem and multidisciplinary ties, ratification of important international documents such as the Istanbul Convention on Preventing and Combating Violence against Women and Domestic Violence. The protection of citizens' rights is a constant process and should be improved by systemic development. Engagement of volunteers is a supplement, an extended hand in relation to actions that the guardianship authority or other systems cannot, Ljubinka said.
Children know how to share
Ljubinka Lazić is also the president of the Association of Social Workers in Doboj, and, as we pointed out earlier, an employee of the Center for Social Work in Derventa. We also asked her how she connects these two work obligations, and how social workers in BiH live and work today. She told us that, as she perceives it, the profession of social worker is a beautiful, valuable profession. She points out that sometimes it is not easy to reconcile family and work obligations, to come home, with less than an hour's drive, because she travels every day from Doboj to Derventa.
– In addition, as a social worker, I have to stay at work sometimes and after working hours or when I receive a call from the police, due to domestic violence, go to the field after I get home. Being the President of the Regional Association of Social Workers also requires time, planning, thinking, research. Accepting to be the president of this specific and important Association was a real challenge, and I am primarily satisfied because it is a place where I can contribute and actively participate in the development and work of the Association as a place for professionals in the form of expression, presentation of problems, presentation of ideas, exchange of opinions and experiences between professionals, and realization of cooperation, organization of trainings, study visits and development of plans regarding what specifically professional workers need in the social protection system, which the competent ministry or center for social work cannot encompass. What a social worker needs in his/her work is the improvement of conditions for professional work and the improvement of the social protection system and raising the level of social stability and cooperation with other systems dealing with the protection of citizens (police, judicial system). In particular, to work in practice in general, you need instruments, time to dedicate and help the client. Creativity is a significant skill that a social worker should have and develop, and in addition to versatility, resourcefulness, ingenuity, it is often used to fulfill and/or supplement legal premises and envisaged rights, adds Ljubinka Lazić.
In the end, we asked this extremely professionally engaged, dedicated and hard-working woman to encourage and motivate others to the importance of volunteering in the local community, and why solidarity and care for others who need help is important for the whole society. To do something without expecting gratitude, Ljubinka answers, rewards or compensations, but only to help those who need help, to be in solidarity, to share, are values ​​that we need to develop in children, promote in young people and adults, as praiseworthy, desirable values. Small signs of attention mean the most.
– Today's children know how to share a sandwich, water, a ball, when they are not playing games on the phone, but are out with friends. We can often come across texts about the decline of values ​​in our society, and in fact these values ​​still exist today, but they need to be repeated more, positive examples of selfless help need to be put on paper, promoted, told as fairy tales, songs, stories… The development of technology and communication has conditioned the transfer of information through various media and digital services, social networks and the like, and young people are skilled and learn how to use them and this should be encouraged, as long as it is used for personal development, development of social skills, learning as well as for the purpose of social and humanitarian organizations. Here, in such orientation and social development of the state and stability of society, I see the possibility of improving social protection, creating conditions for compact assistance to people in a state of social need and providing quality life for all citizens in the local and wider community. With positive and our own examples, we can encourage the development of empathy among young people, so that they will leave phones and games, take newspapers or crossword puzzles to the elderly in the home, give away toys, talk to neighbors, help," said Ljubinka Lazić.