Within the Entrepreneurship Fund for Youth, funds were allocated for starting four businesses, which are owned by young people from the area of ​​the Municipality Centar Sarajevo. Contracts in the total value of 48,500 BAM have been signed, and through this type of support, the development of sustainable businesses and additional employment of young people is expected.
One of the signatories of the contract is Nihad Čaušević, a master of product design. His business idea is to design furniture with a focus on designing and prototyping furniture.
Nihad Čaušević is an industrial designer with experience built on the foundations of industrial design during his studies at the Australian Curtin University of Technology in Kuala Lumpur.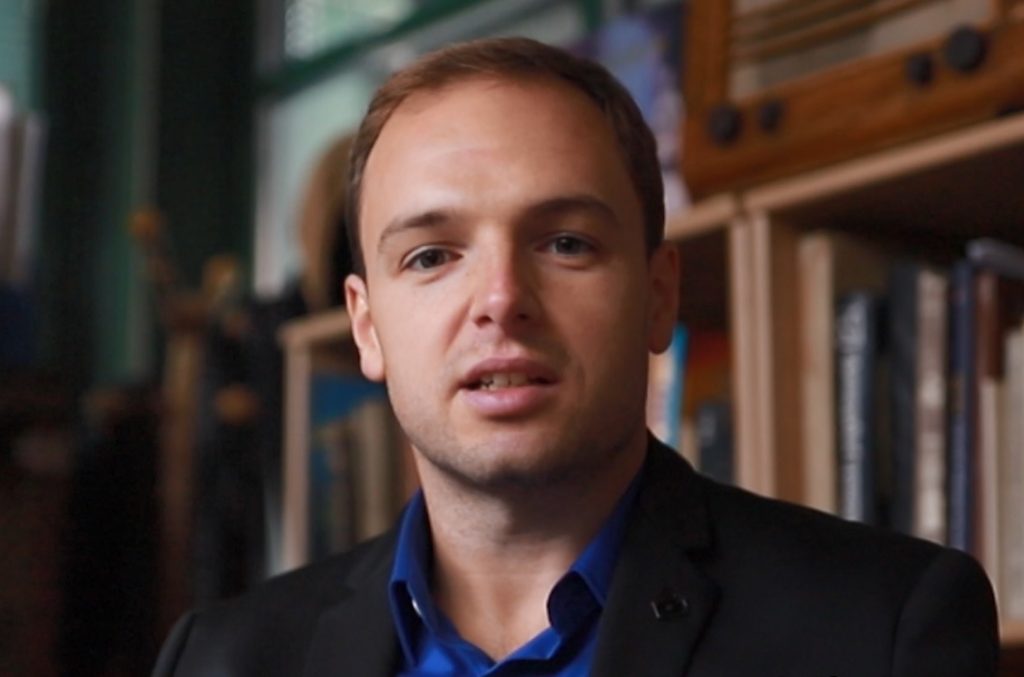 His work ranges from consumer electronics to architectural projects that focus on creating harmony and connecting furniture design lines with the goal of responding to as many aspects as one product possesses to satisfy potential customers. He showed his love for designing wooden furniture after completing his master's degree in product design, and he finds inspiration in everything around him, living or non-living.
After completing his studies in Malaysia, Nihad lived in Sweden where he also received job offers. However, the love for the homeland and Sarajevo was stronger than anything.
Mobler33 is the name of a craft shop in which the product designer creates magic, and which is located at Jarčedoli, Močila 8, Sarajevo.
"When I bought the first machine and went that route, I realized that it basically took a hundred products to finally have a product ready to go on the market."
He points out that the support he received from the Institute and the Municipality Centar Sarajevo was very important because he had only one machine before, which is insufficient for the production of furniture.
"Starting with no machines, now it's like the opportunity fell from the sky, I got machines that I can work with in a more serious way and produce faster."
He adds that he found out about this type of incentive quite by accident, from a neighbor he met when he went to the office. Nihad also told his story in a short video, which you can watch at this link.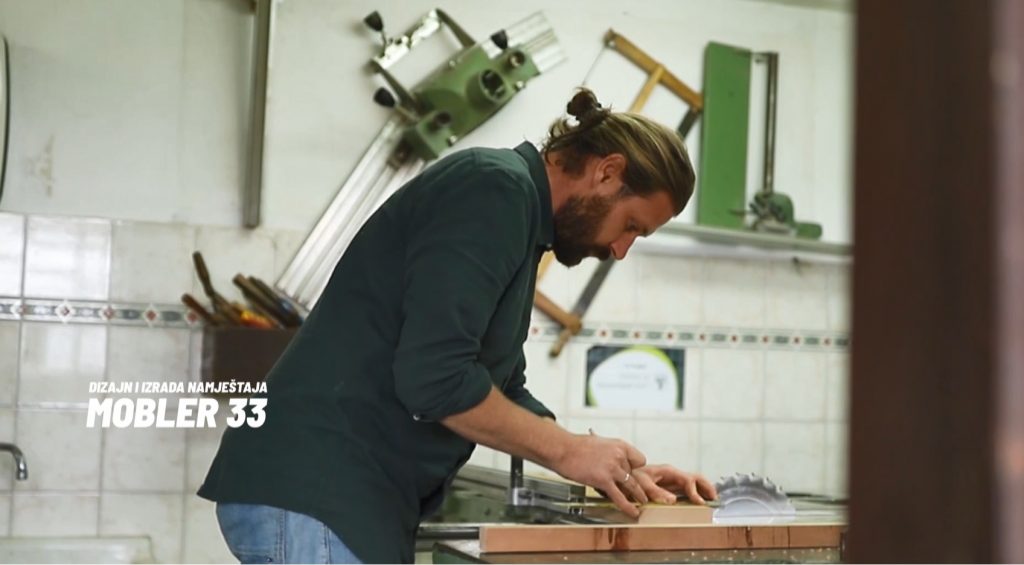 The other side of the story is about 3D printing, virtual reality and design.
Master of Architecture Alen Komarica was granted 12,000 BAM to start his own business in the field of architecture, more precisely 3D printing and virtual reality.
"At the time of starting the business, "AK3D" there was the need of the market for this kind of company, people were looking for contact because it is easier for companies to do business with other companies. I got a very important job precisely because I had a registered company as a limited liability company, otherwise it would not have been possible", Allen begins his business story.
Three-dimensional printing (3D printing) is a way of fast prototyping by which devices based on patented 3D technology are "printed", i.e., they create physical objects directly from 3D CAD programs.
"I heard about the competition quite by accident, from a friend. I think that I stood out with what I do, because I was dealing with some non-standard things. 3D printing is not something you can often hear about", says Komarica and adds that until the moment of the pandemic, he was very satisfied with the results of his business so far.
While comparing themselves and the conditions of their colleagues in Europe, their opinion is different
Nihad says that it is much easier to be a designer in BiH, while Allen thinks that the perspective "across the border" is much better.
"Young people mostly think that it is much easier and better anywhere outside BiH. Designers in the EU do not have these conditions like I have. They have to pay much more to make a prototype and open a business. We have many advantages that we forget/ignore. We have a market, if you start, you can enter that market without any problems. My goal is to come up with a product that will satisfy both the domestic and EU markets," says Nihad.
Alen, however, believes that young people have a much greater perspective in Western countries.
"Whoever wants to work always has a perspective, even in the worst-organized systems. However, the results are different. I think that young people have a much better perspective in countries like Germany and the Scandinavian countries, and the reason for that is bigger markets and therefore much better chances for success, as well as access to materials and technologies. There is a perspective in BiH, but some things should change in the country, so that people stay to live here, not survive."
When asked how to be different on the market and gain the attention of potential users, Alen answered that it is not difficult to be "different" in this business because 3D printing is something that has yet to come to life in our country.
"I am aware that a lot of people are running away from new trends and opportunities provided by technology because it is easier for older generations to stick to the well-known, traditional way. With my work, I try to show how much easier and faster it is to create 3D models in this way, without making them by hand."
Encouragement for young people
When it comes to the perspective of young people in BiH, both of them think that success comes when you work and make effort. Young people are told not to wait for opportunities and jobs to "fall from the sky". Their conclusion is that anything can be achieved when you have a clear goal to pursue, no matter where you are.
The Institute for Youth Development KULT in cooperation with 8 local self-government units in BiH (Cazin, Centar Sarajevo, Jajce, Modriča, Novi Travnik, Stari Grad Sarajevo, Teslić, Trebinje) and with the support of the Embassy of Sweden in BiH created a joint fund for youth business development in the amount of 266,000 BAM. Thanks to this fund, 39 youth businesses received support, which employed around 50 young people. You can find the list of all supported businesses on this link.