Most people will say that inner peace is the very important. And they are right. However, the real question is: why do we have less and less of that inner peace? Never have we been surrounded by so much abundance and had so many opportunities, and yet been so restless. As if we forgot to breathe normally, eat normally, sleep normally, live normally. We don't know how to relax, we are increasingly tense and unhappy.
"Rosen's approach transforms people. People are getting in touch with their emotions, especially those they haven't expressed in a long time. Then their lives change and their atmosphere changes. They resonate with the people around them. Wherever they are, there is more cooperation, more understanding and more acceptance," said Marion Rosen, founder of the Rosen Method and a pioneer in the field of psychosomatic therapy.
History of the Rosen Method
Marion Rosen trained in massage and breathing techniques with Lucy Heyer, wife of Gustav Richard Heyer, Jungian psychoanalyst and former student and colleague of C.G. Jung. Through her work, she established a clear connection between body posture and a person's emotional state. She understood that our body reflects our inner state. Thus, in 1983, the Rosen Institute was founded.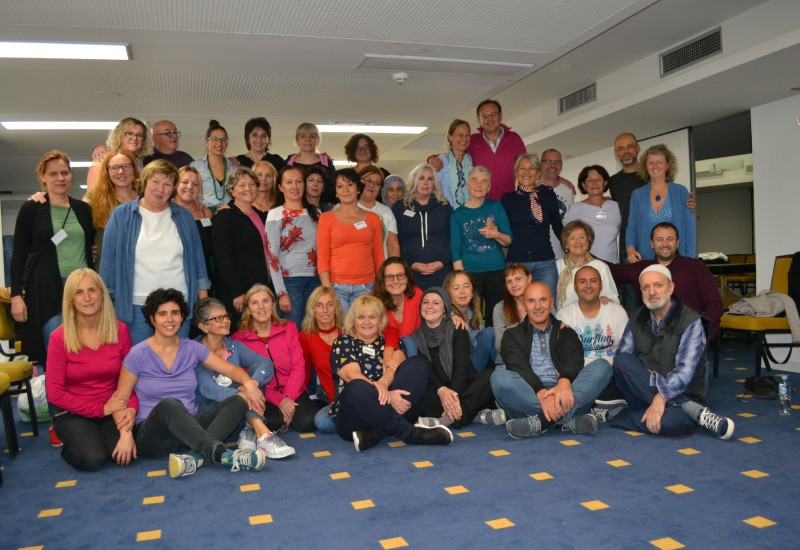 Marion Rosen's vision was that by achieving peace within ourselves, the understanding and acceptance we gain will spread to the entire world.
What is the Rosen Method?
The Rosen Method is a type of complementary and alternative medicine. Most of the diseases in our body are psychosomatic, they are caused by the psyche, and are reflected in the body. The body then remembers and stores information, our unprocessed emotions, traumas, wrong beliefs, attitudes. Rosen practitioner does not diagnose, does not give advice, but observes, listens with all senses, and reflects to the client. The practicioner creates a safe space for the client to meet himself_herself, with his_her unprocessed emotions, unconscious patterns, to recognize, acknowledge and release them. He_She opens the second door, reaches over the body to the person inside. As a result, "there is a transformation from the person we think we are to the person we really are."
Rosen Method in Sarajevo
In 2005, the Rosen Method appeared in Sarajevo with the first intensive course held by senior teachers from Sweden, Annika Minnbergh and Yrsa Kjerrgren, within the framework of helping the people of Bosnia and Herzegovina. They were supported locally by two very engaged practitioners from the Balkans, Vehbija Peksin and Branko Nikolic. They were soon joined by senior teacher Lotta Johansson and recently by senior teacher Maud Guetler. This team of teachers became an integral part of the development of the training, and they diligently helped the RM community of the Balkan region. In 2019, the Rosen Method Center was founded in Sarajevo as a certified school for the Balkans, the 19th in the world.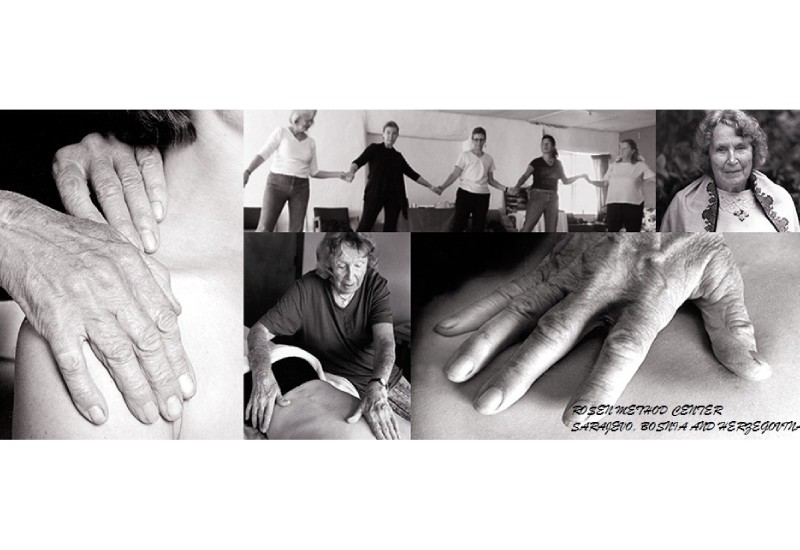 In 19 years since Rosen's arrival in Sarajevo, a large number of courses have been held in Bosnia and Herzegovina and Serbia, and 22 Rosen Method practitioners/therapists have been trained and certified.
One of the teachers and practitioners is Rizlen Taslaman. It started quite by accident. In 2008, at the persuasion of a friend, she went to a course held by teachers from Sweden. Already after the first treatment, she felt changes in herself.
"I felt that I could breathe better, I felt my chest move freely and follow my breathing. That fascinated me, so I stayed with the Rosen Method to this day. Through the seminars, I realized that we know perfectly well in our heads about every emotion, but we don't allow ourselves to feel it. And so I wanted to help other people to get in touch with themselves, to feel who they are under all these tensions, to find their own peace, because changes come from within ourselves", Rizlen Taslaman told about her experience for Local Works.
Rizlen received her diploma as a Rosen practitioner in October 2013, and her diploma as a teacher of weekend courses in 2018. She says that her education is still ongoing.
A touch that brings peace
Rosen therapy lasts 50 minutes on a massage table; but it is not a massage, but a gentle touch.
"Treatment with the Rosen Method is carried out by establishing contact with the person we are treating with the listening palms, with the aim of encouraging him_her to be aware of the tension of his_her muscles in a certain part of the body and achieve gradual relaxation. In addition to touch, verbal communication with a person is also important, where this awareness of tension deepens and becomes clearer. Through the treatment, we come into contact with the unknown, long suppressed in us. The treatment works differently on everyone, but from my experience, clients generally feel relaxed and more connected to themselves," explains Rizlen.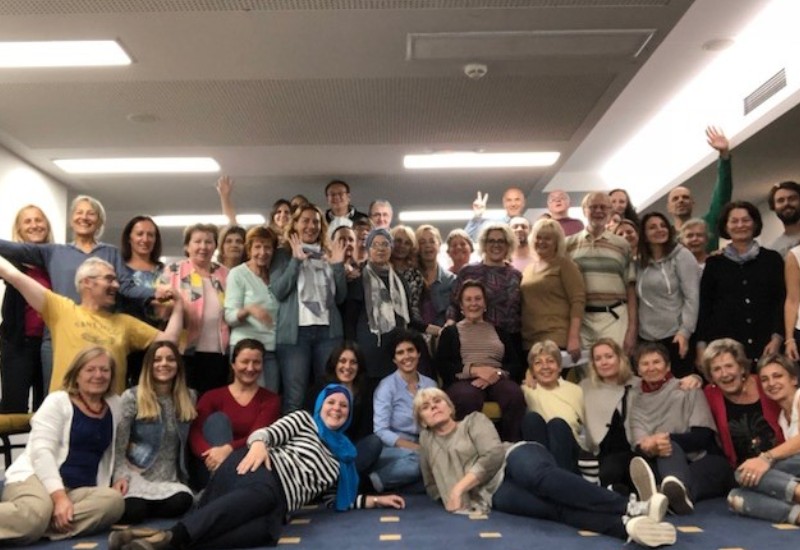 The advantages of the Rosen Method are the resolution of tension and physical discomforts such as the feeling of pressure in the chest or abdomen and shallow breathing, relief from fatigue and exhaustion, greater self-confidence, correct posture, spontaneity, the disappearance of the feeling of emptiness and the feeling that we do not know who we are and that we are not at home in our body.
"If, for example, it is a question of back pain, headache, pain in the joints, some chronic conditions, Rosen can help a lot in eliminating these problems. When our body becomes softer, the pressure in the body relaxes and the pain can disappear," explains Rizlen.
This dedicated Rosen teacher and practitioner says that she already notices changes in the people she works with after the first treatments.
"I follow the client from the moment I meet him_her. I monitor his_her body posture, breathing, muscle tension, manner of expression, tone of voice and compare all that with the person he_she is after the treatment. Mostly clients leave much more relaxed, with a changed look in their eyes, softness in their voice, in their step. Marion Rosen defined the method:
"The Rosen method is a transformation from the person we think we are to the person we actually are."
And that's true," Rizlen points out.
Maybe that's why Rosen is a never-ending process. There is always some locked part of us waiting for its time to be recognized. And at the center of everything is the desire to reach complete inner peace.
"Achieving inner peace is important for the Rosen Method because then we can feel our most important feeling, which is love. When we allow ourselves to feel more love, our thoughts are more positive and we simply see life more beautifully and clearly. Because we all need love," concludes Rizlen.
World Congress in Sarajevo
You can get to know the Rosen Method, but also yourself better, during the World Congress that will be held in Sarajevo from October 5 – 8 this year, as well as at the seminars that will be organized.
The theme of the congress is "Finding peace beyond internal and external borders", and everyone who wants to know more about this topic is invited. During the four days of the congress, in addition to the Rosen Method workshops, other workshops will be organized with the common theme of "Finding peace beyond internal and external borders".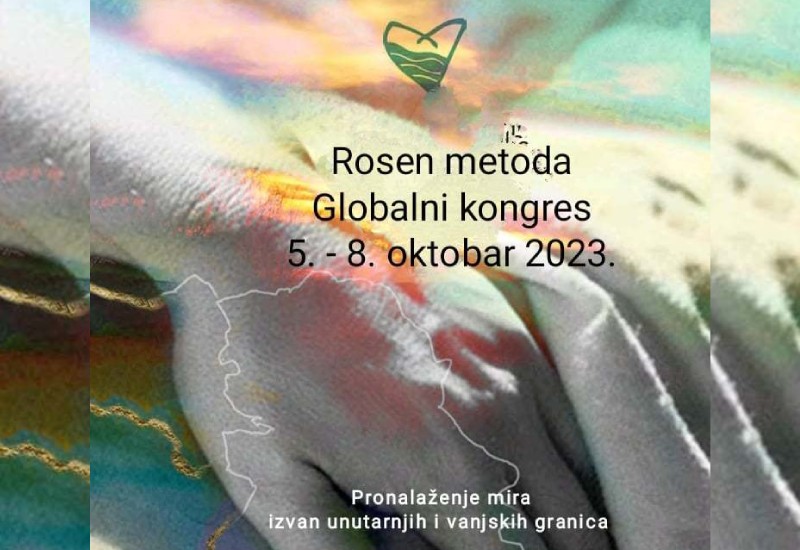 Congress program
With numerous interesting contents within the theme "How to find peace beyond internal and external borders", visitors will be able to experience dances of universal peace that promote a better flow of energy and have therapeutic effects, but also create bridges of understanding.
During the Congress, treatments will be organized for participants and visitors, and two key presentations will address the topic of peace within the socio-historical context of the Balkan region and the Rosen Method.
Through the laboratory of touch and movement, it is possible to get to know the sensibility of the body better and what it tells us.
The sensory world of the body will be seen in the video presentation of the film "Closely Connected", and ways to the art of listening, with eyes, hands and the whole being will be presented!
Visitors will be able to find out what the Vagus nerve does in RM, but also listen to the rich international experience of RM practitioners and visually impaired physiotherapists.
A special workshop, a men's group, is planned for men. You can also find out how cooperation develops within any community, through the experiences of the RM cooperative.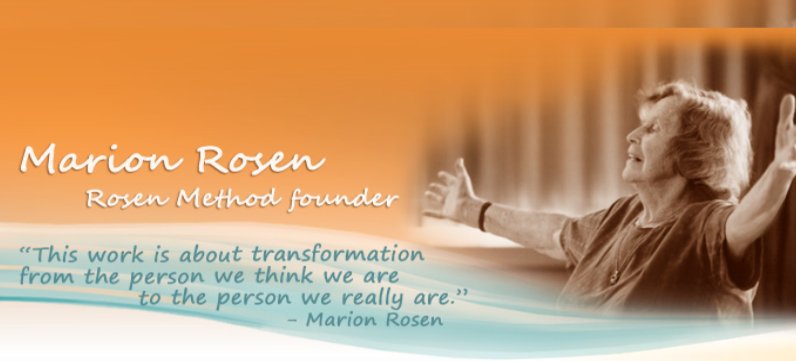 At the congress, guests are expected from all over the world, from America, Canada, Australia, European and countries from our region. You still have time to apply. You can find more information at the link: https://roseninstitute.net/9799-2/
For additional information, visit the Rosen Center or contact:
Rosen Method Center BiH, address: Malta 13/6, 71000 Sarajevo, phone: 0038761850199
Mail: rosenmetodabh@gmail.com, https://rosenmetodcentar.com/
https://www.facebook.com/RosenMetodaBH/
https://www.linkedin.com/in/rosen-metoda-8124a2189/
Finding peace is a very important in our area, achieving inner peace is equally important in the modern world where we are burdened by a fast lifestyle.
Find out how to establish peace within ourselves, but also beyond internal and external borders, at the Rosen Method World Congress in Sarajevo from October 5 – 8.
Author: Vedada Secerbajtarevic
---
This article was written thanks to the generous support of the American people through the "Local Works" program of the United States Agency for International Development in Bosnia and Herzegovina (USAID). The contents of the publication are under the exclusive liability of its author and "Network for Building Peace". The views expressed in this article do not necessarily reflect the views of the USAID or the US Government.