The life of young volunteers of the Association Zambak in Šibošnica and Nahvioci
Twenty-four-year-old Ademir Mehanović has absolutely no thoughts of leaving his country. Thus, he belongs to the 20% of young people who, according to the latest research (National Youth Survey in Bosnia and Herzegovina 2022), done by the American Agency for International Development (USAID), want to do their best in order to tailor a life for themselves in their homeland. These 20% of young people are the invisible army and the only hope that there are still generations that believe that a normal life in Bosnia and Herzegovina is worth fighting for. They are local strength, inspiration, energy, enthusiasm and in one word – youth that does not think of leaving the borders of Bosnia and Herzegovina.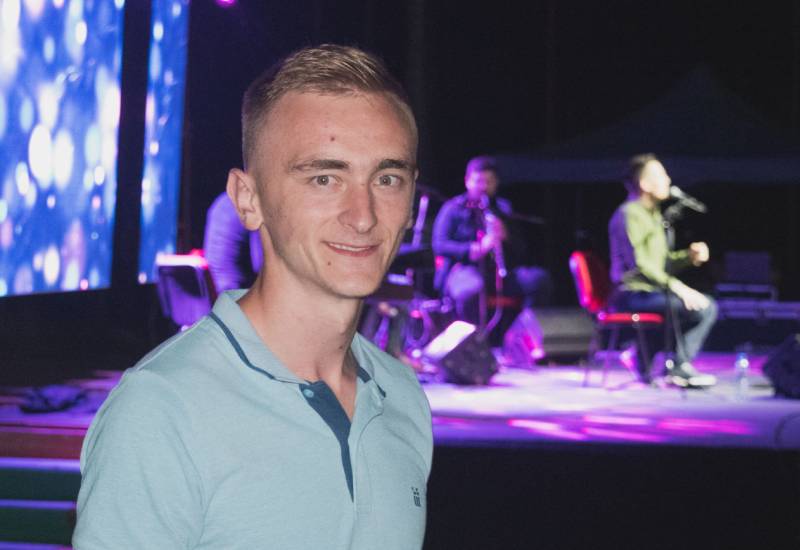 We spoke with Ademir for Local Works in his native Šibošnica, a village with only three hundred inhabitants, in the Čelić Municipality. This future architect cheerfully walks through life without thinking about the future outside his village.
All for one, one for all
"Young people can have a quality life in small communities if they get out of their comfort zone and start acting and working to build themselves, their community and the state, because only if we make an effort to contribute to the building of a normal society, we can expect the country to do the same for us. We young people are the strength of this country, regardless of whether we come from small rural areas or from larger urban areas. I am immensely grateful to God for giving me the gift of being born and living right here on the slopes of Majevica in a beautiful place like Šibošnica.
I reject leaving, because I'm always thinking about how to stay, what to do and what I need in order to improve my quality of life. In that process, I want to strengthen my community and do good and noble things with my fellow citizens," explains this young student of architecture and president of the Zambak Youth Organization Nahvioci-Šibošnica.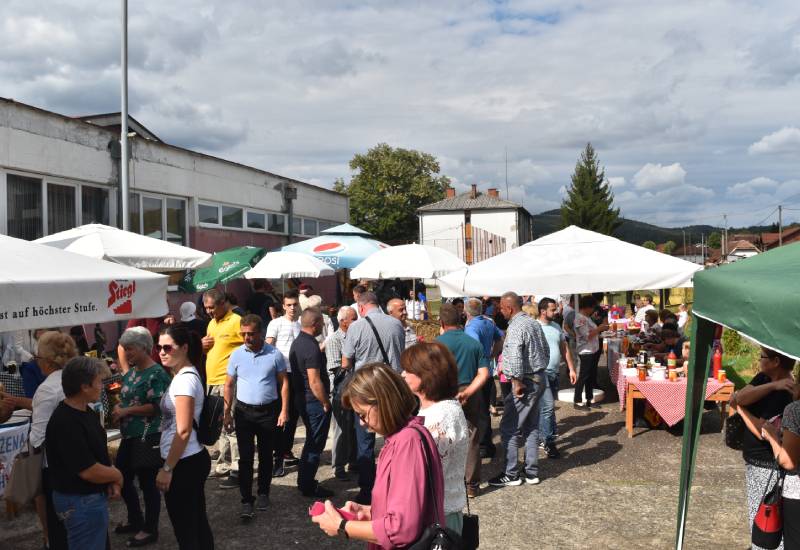 Since the name of the Association sometimes creates confusion, Ademir proudly points out that Šibošnica and Nahvioci are two small neighboring communities that have a joint school, post office, mosque, social center and clinic. People here do not differentiate and consider themselves one community, and they work together on many projects and with many requests, says Ademir. This makes young people from Šibošnica and Nahvioci particularly proud, and they see their strength in their joint action.
Zambak has existed since 2012, and since then the members of the Association have done many positive things. With the change of generations, the team of enthusiasts, gathered around the Association in the last three years, continued to gather young people in numerous actions, but also to create an environment in which young people, even though they live in an environment where there are not many opportunities to socialize, have a great time.
Bosnia in our hearts
So this year in July, for the third time, they participate in the organization of the manifestation titled "Bosnia is in our hearts". A fair of domestic products, competitions for the youngest and a musical event are just some of the activities that will be held. In order to organize it, youth gathered around "Zambak" are seeking the support of citizens, local businesses, and civil society organizations.
As additional proof that these young people already implemented numerous successful initiatives that are worth supporting, our interviewee states that three years ago they came up with the idea to launch an initiative to restore the community center, where they regularly played recreational table tennis. In a short period of time, they succeeded in animating the local authorities and the diaspora, so last year the adapted community center in Šibošnica is now a central place for the activities of all actors in society. With the necessary equipment such as tables, chairs, projector, cabinets, etc. all the conditions for organizing various activities have been created. Now, the community center is a place where they like to meet and watch the matches of the Bosnia and Herzegovina's national team in various sports. These witty young people decided to put their love for table tennis that would be useful for the community. They organized a humanitarian tournament, thanks to which help was given to a family in a state of social need. However, that was not the only aid collection action in which Zambak members participated, adds Ademir: "A few months ago, when a terrible earthquake struck Turkey and Syria, together with the local communities of Šibošnica and Nahvioci, we organized a fundraising effort to help Turkey and Syria. Huge amounts of necessary items were collected, and more than 10 volunteers, members of Zambak, worked in the action of collecting and packing. In addition, during the same action, approximately 3,500 BAM of funds were collected, which we delivered to the Red Cross and the Mountain Rescue Service. We also helped during the floods that hit the Čelić municipality in 2022, where we worked on cleaning the streets, houses, and public institutions of mud and debris created by the floods."
90% of young people involved in local community actions
The young people of Šibošnica and Nahvioci can be an example to other communities. In the coming period, they plan to work on improving the infrastructure for sports activities, and as a priority they have set an outdoor volleyball court, considering that the interest in this project was expressed equally by women and men.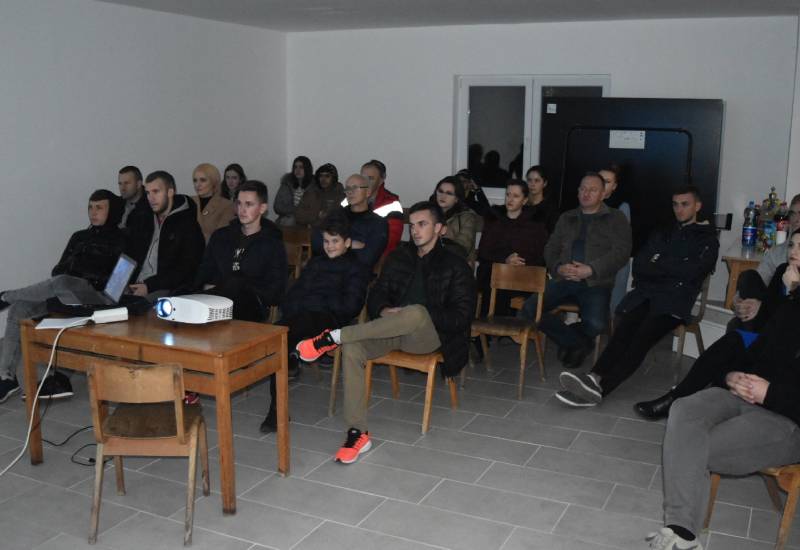 "Young people here are really involved in the actions organized in the community, but of course it can always be better. I can say that the vast majority of young people are active, so if I were to give an estimate, about 90% of young people are involved in activities and work in the community. But to be completely honest, the older generations could be more supportive. Although there are a large number of people who support us, who help us financially and morally, there are also those who hold us back, mostly with pessimism and the words "why are you doing this, you can see that everyone leaves", "you are wasting your time, find a job and enjoy in Germany, there is no perspective here" and similar sentences. They may not be aware that this demoralizes young people and puts them in a state of depression, which further leads to passivity and other problems. We do not get anything useful from such comments and fortunately there are still people who support us and we try to listen to them", explains Ademir.
Although the people in these two communities are quite harmonious and understanding of each other, the apparently invisible force that drives the life energy in these villages is the youth gathered around Zambak. As a real strength in local communities, carried by youthful energy and optimism, they work hard on various projects. They make big plans for their hometowns, dreaming big dreams for their lives in their hometown, and they unanimously claim that such life is worth fighting for.