Zenica has had a cultural festival during the summer for six years. Since 2017, the Association Studio Teatar has been organizing Summer Evenings, an outdoor theater festival that attracts not only the audience but also theater actors from Bosnia and Herzegovina and the region. From the first festival until today, Zijah Sokolović, Irfan Mensur, Slobodan Bodo Ninković, Dragan Jovičić, Admir Glamočak, Selma Alispahić, Mirsad Tuka, Gordana Boban, Ana Vilenica and many other actors and directors have presented their performances to the Zenica audience.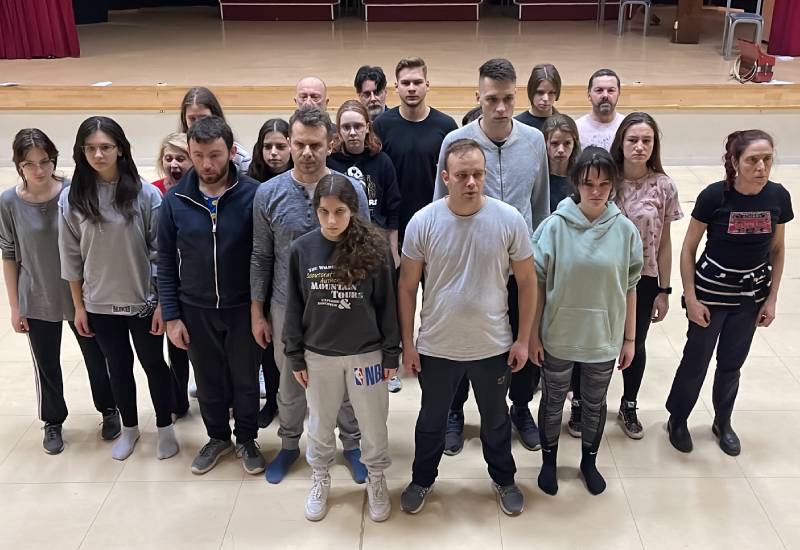 The Studio teatar was created thanks to the enthusiasm of Nusmir Muharemović. This Bosnian National Theater actor in Zenica, who has numerous theater and film roles behind him, following the example of similar festivals in Europe, wanted to bring the theater closer to the audience. Even to those who had never seen a play before.
With the help of his friend and director Mirza Begović, he started working on the organization of the first "Summer Evenings".
At that moment I knew NOTHING about all this. On the other hand, at that time I could not convince anyone that open-air theater is something that is quite normal outside Bosnia and Herzegovina. Even colleagues from the theater and the profession told me that it was theater prostitution. But I really believed in that idea, I saw that thanks to similar festivals, some new generations fell in love with theater and I wanted to do it in Zenica as well – says Nusmir Muharemović for Local Works.
That first festival was organized on "Veresija". Chairs were borrowed from nearby cafes, KUD Preporod and other organizations. They also provided equipment in the same way. And when the time came to secure the plays, Nusmir picked up the phone and started calling his colleagues who he knew had plays in independent production to come to Zenica. In return, he could offer them coffee.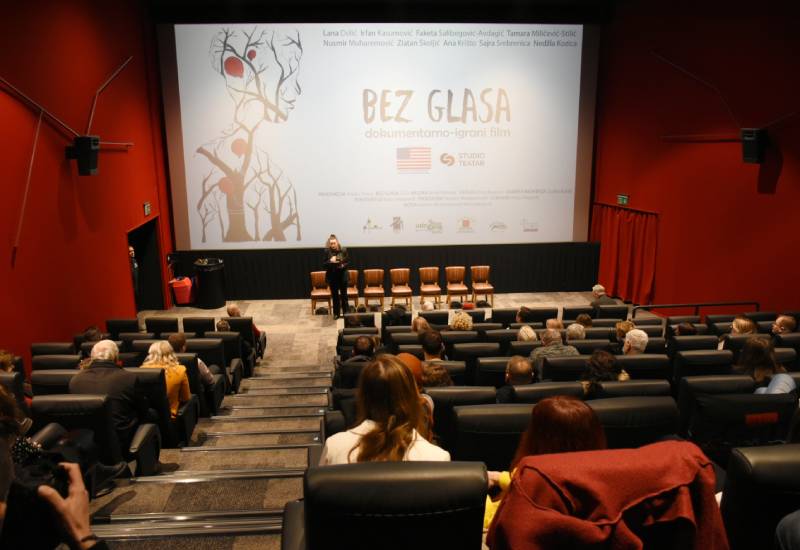 Faketa Salihbegović, Mugdim Avdagić, Irfan Kasumović, Aida Bukva, Mirza Mushija, Danijel Kovačević and many others performed plays at that first festival.
Everyone came to play shows for free. The festival lasted five nights. We had 150 chairs and 150 people watched the shows every night. To me, it was an indication that we did something that the audience wanted – Nusmir points out with pride.
From year to year the Festival grew. Meanwhile, it got an international character. Performances from the region now regularly come to the festival. Until now, the audience had the opportunity to watch performances from Zagreb, Belgrade, and Vinkovci. Colleagues from Sarajevo and other cities in Bosnia and Herzegovina also regularly participate. This year, for the first time, the actors of the Macedonian National Theater from Skopje are coming to the Summer Evenings. In addition to that, plays are coming from Croatia and Serbia, and the audience will also be able to watch the production of "Državni lopov", a play that this year marks 18 years of performance. The festival will last from July 4 to 10.
Summer evenings are a true festival of culture. The festival is not competitive, but Nusmir tries to have at least two acting stars as guests of the festival every year. What makes Summer Evenings special is that the festival is regularly opened by doyens of Bosnia and Herzegovina theaters, actors who have been retired for years. The selection process of performances, in which the audience plays an important role shows that the festival was created for the sake of the audience. Through social media, the audience is asked which show or actors they would like to see. Maybe that is why between 350 and 400 people regularly come to each show.
Now it's much easier to organize a festival. We also have sponsors, some of them have been supporting us for years, since actors do not play shows for free anymore. The only thing that hasn't changed is that every year we have to convince people in the government institutions that this festival is worth supporting, Nusmir says.
However, Nusmir is not discouraged by this either. What motivates him to continue this story is neither money, nor awards or recognition. The audience that returns to the summer theater scene year after year is important to him. It is important to him that some new generations fall in love with the theater, that they return to performance arts and that some new children find their calling in theater. That's why working with young people is very important for Nusmir.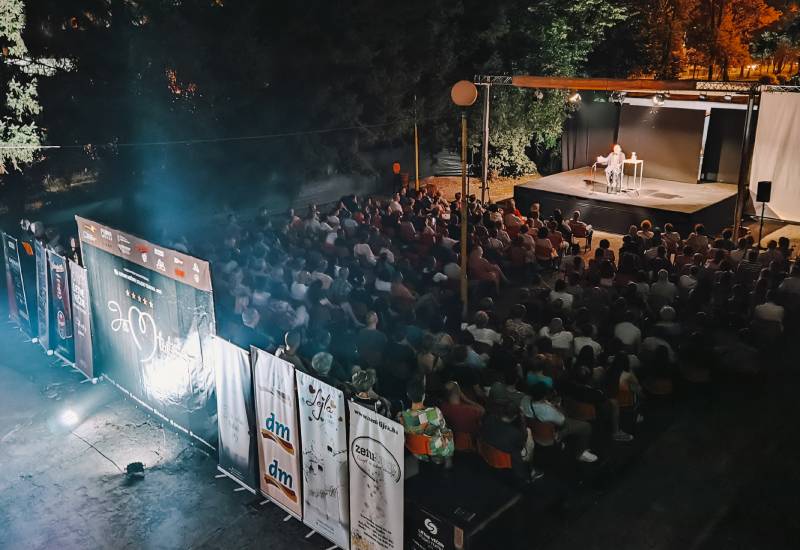 THEATER OF THE FUTURE
Work is currently underway on the "Theatre of the Future" project implemented by the International Organization for Migration (IOM) and financed by the Austrian Development Cooperation.
Almost 200 primary and secondary school students from Zenica, Busovača and Fojnica are preparing their own plays with the production and mentoring help from Studio Teatar. Already in May, premieres of plays will be organized in schools, and after that all plays will be performed on one of the professional theater stages in Bosnia and Herzegovina. Nusmir is aware that today's children are mostly passive, that it is increasingly difficult to animate them, but through the "Theatre of the Future" that is part of schools, he succeeded.
Now, after 4 months of working with children, we see a huge improvement. Children are more open, more confident in themselves, they attend plays, social networks are no longer the center of their world. If two or three of them fall in love with the theater, if they become part of the theater audience or people who will spread such stories today and tomorrow, we have succeeded – Nusmir points out.
STUDIO TEATAR CHILD
Emrah Halilović is the Studio Teatar child, who is now seriously in love with acting. Two years ago, he signed up for the "Feel the Theater" project. Nusmir and Mirza were mentors to young people aged 15 to 25, who in several cities in Bosnia and Herzegovina created plays that were shown that year at the first Cultural Festival in Busovača. For Emrah, meeting acting was love at first sight. He says that he has completely found himself in acting and that it is his future calling in life. He is grateful to his mentors, Mirza and Nusmir, for the commitment with which they worked with young people. After high school, he plans to enter the Academy of Performing Arts and become the first actor in Busovača. The fact that he is on the right track is shown by the roles behind him. Among other things, last year the audience could watch him in the movie "Amanet" in the role of Sirćet.
For me, acting represents love and passion, an escape from reality. Through acting, I have the possibility to escape from everything, to move to another reality and forget that it is me, Emrah explains.
Although he lives in Busovača, Emrah is involved in all projects of the Studio Teatar, but also of the Amfiteatar from Busovača, a sister organization that has been organizing the Cultural Festival in Busovača for two years.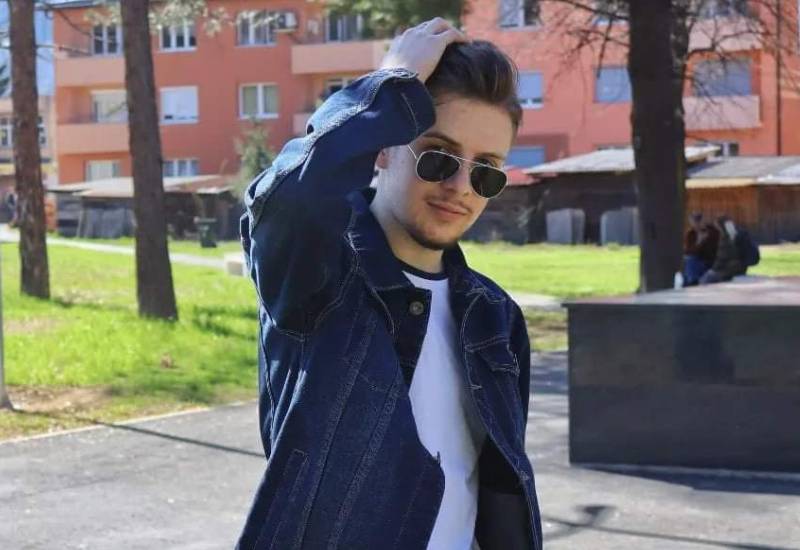 REFLECTION IN THE WATER
Studio Teatar is preparing another important project for this year. "Reflection in the water" deals with the culture of memory, and it is financed by Creative Europe. It is implemented in cooperation with partners from France (Procédé Zèbre, Vichy) and Italy (Lelastiko-Compagnia di danza, Brescia).
The project aims to erase the formal boundary between learning and artistic creation. It asks the questions: What has history taught us? Is history repeating itself? Why? What do we all have in common? What makes us different?
About 40 young people are involved in the project, mainly from Zenica and Zavidovići, but also artists from France and Italy. They are preparing an international performance that is based on movement, dance, so that it can be understood by people who do not speak the local language. On July 4, the performance will have its premiere at Summer Evenings, and after Zenica it will be performed in Zavidovići and Sarajevo. At Fall, it is going to be performed during a big tour. It will be performed in Vienna, Vichy, Turin, Lux, and Cluj in Romania.
This is another in a series of awards and recognitions for our work. In just two years, being a part of two big projects supported by Creative Europe is the dream of every organization in the field of cultural creativity – Nusmir proudly points out.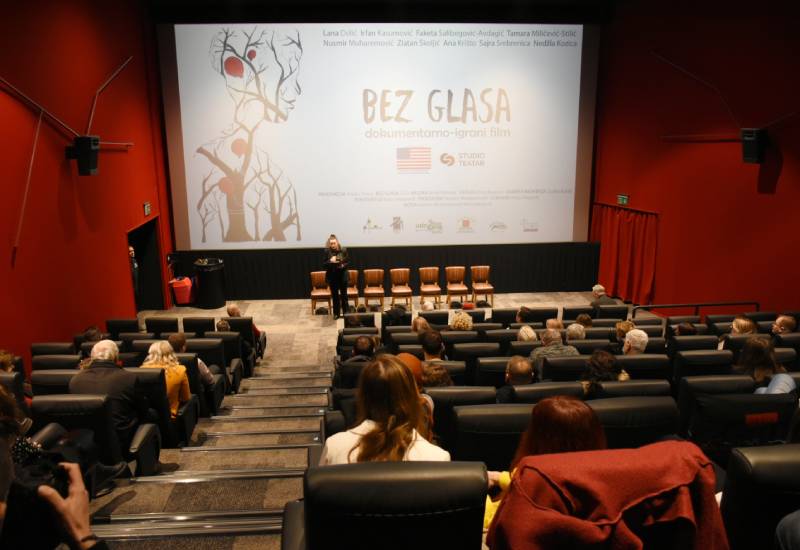 Nusmir's plans with Studio Teatar also include Creative Europe. With his friend and director Mirza Begović, he plans to start shooting another film, about Bosnia, about us, about our tradition. It will be another emotional and beautiful story about the good people of Bosnia. Just like the movie "Amanet", says Nusmir.
Author: Vedada Sećerbajtarević