Association Pomozi.ba, in cooperation with the Municipality of Stari Grad Sarajevo, has opened a restaurant for the socially vulnerable population.
Elvir Karalić, president of the Association Pomozi.ba, stated that this is a third in a row "Restaurant of goodwill" in Bosnia and Herzegovina, which is designed to support the system of soup kitchens.
According to him, users in that facility can get an additional meal, but also apply for some other forms of assistance. Pomozi.ba will then check the user's requests and try to help in the best way possible.
Ibrahim Hadžibajrić, Mayor of Stari Grad Sarajevo, pointed out that the initiative was launched about a year ago, and the space was allocated to Pomozi.ba for the needs of the restaurant for socially disadvantaged people. They plan to continue cooperation on several more projects, with a slightly different purpose.
"The Municipality of Stari Grad has similar business premises that can be used for useful purposes, especially when it comes to citizens. We live in a very difficult situation, especially having in mind the last year", said Hadžibajrić.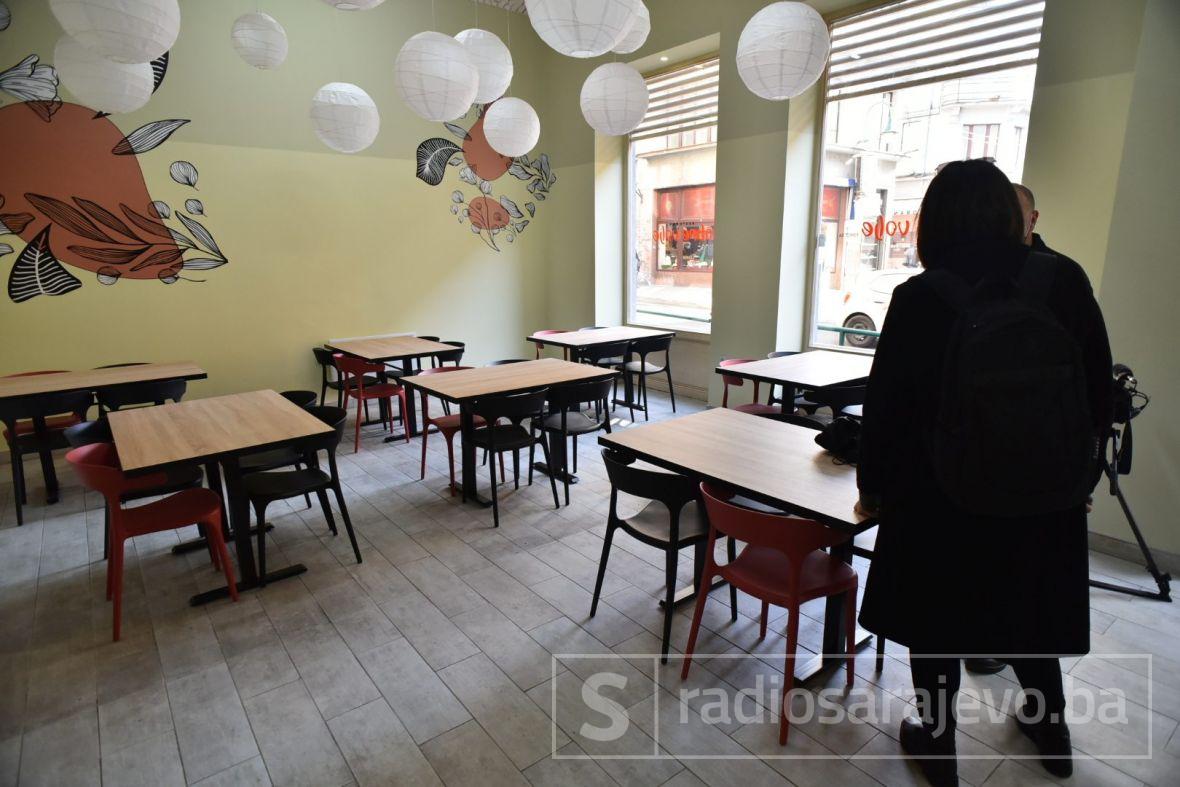 Photo: A. K. /Radiosarajevo.ba: Restaurant of goodwill in Sarajevo
Today, Karalić and Hadžibajrić signed a memorandum defining cooperation in the exchange of information on socially vulnerable population, assistance in building and improving the social protection network, cooperation in the preparation of projects and activities of social protection and humanitarian aid to socially vulnerable population living in this Municipality.
The opening of the Restaurant of goodwill was characterized by the signatories as a good example of cooperation between the governmental and non-governmental sector.
In addition to quality food, special attention will be directed towards preserving the dignity of users who will be able to eat or take food in the pleasant ambience of the restaurant.
As announced, the restaurant will operate according to the card system, and user feedback will be monitored. If one of the customers does not come to the restaurant for some time, the reasons for that will be examined, especially those who live alone.
The 'Restaurant of Goodwill' of the Association Pomozi.ba in Sarajevo is located at the address Mula Mustafa Bašeskije do broja 7.
Restaurants for socially vulnerable population already exist in Travnik and Bihać.