From January 2021, representatives of political parties and non-governmental organizations together in the fight for environmental protection. This is the main conclusion and result of the Environmental Forum "Creating green policies at local level", which was realized today in the Atelier Ismet Mujezinović Tuzla.
The network of active communities as the organizer of the Forum hosted representatives of political parties that will participate in the City Council of the City of Tuzla in the next four years. Forum participants were: Omer Berbić (Naša stranka), Denis Bećirević (Socijaldemokrati BiH), Srećko Škrobić (Platforma za progres), Admir Čavalić (Stranka za Bosnu i Hercegovinu) and Vedran Stuhli (Stranka demokratske akcije). In addition to representatives of political parties, the Forum was attended by Džemila Agić (Center for Ecology and Energy) and Doctor of Communication Amela Delić (senior assistant at the Department of Journalism, Faculty of Philosophy, University of Tuzla). The moderator of the Forum was Ermin Avdić, Secretary General of the Network of Active Communities. The Forum was also attended by representatives of the Council of Local Communities of the City of Tuzla and civil society organizations.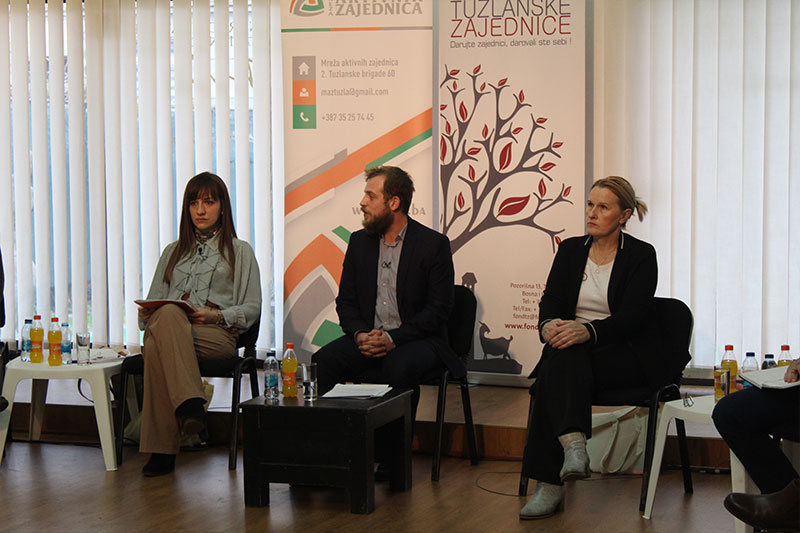 During the discussion, Omer Berbić stated that it is not realistic to wait for systemic solutions from higher levels of government, but that it is necessary to act locally and, in that way, put pressure on higher levels of government to take responsibility in their competencies when it comes to environmental protection. Vedran Stuhli pointed out that we should advocate for intersectoral cooperation at the local level in order to have a more efficient approach to solving environmental priorities. Srećko Škrobić stated that he advocates long-term plans that will ensure the continuity of active work in this field. Denis Bećirević pointed out that there is the need for the presence of experts from various fields who will give proposals for initiatives, while Admir Čavalić called on everyone to take concrete actions, simple steps that will gradually lead to improving the ecological image of Tuzla. In her presentation, Džemila Agić stated that it is necessary to focus on specific areas in the coming period when it comes to environmental protection, namely air and waste, which, in addition to the environmental awareness of citizens, have been identified as priorities. Amela Delić praised the political parties that paid more attention to ecology in this year's election campaign than it has been the case so far.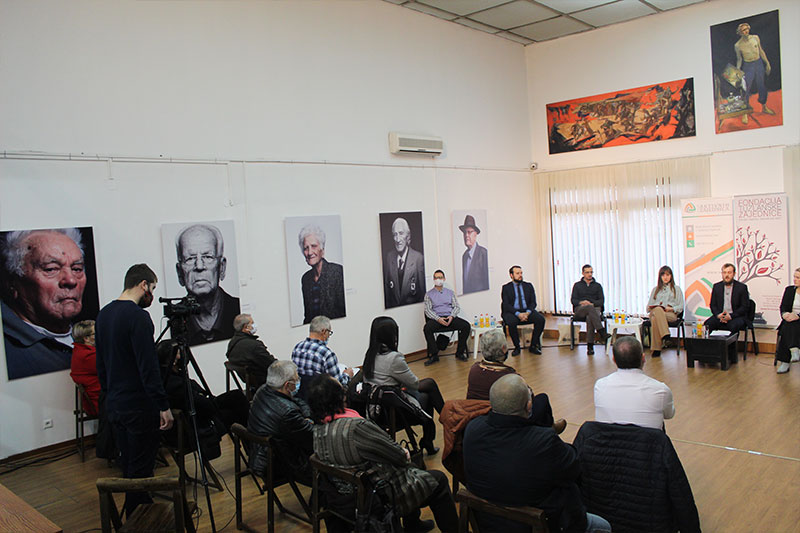 These are just some of the messages sent from today's discussion. Most important of all, according to Ermin Avdić, is that in this discussion the participants managed to rise above the political differences, which led to a common conclusion of all participants on the need for joint action of the public and civil sector.
In addition to the above messages and conclusions, the discussion also resulted in a proposal for concrete action. Namely, during January 2021, the Forum participants committed themselves, with the support of the Network of Active Communities and its partner organizations, including representatives of other political parties, to work on an Action Plan that will clearly define initiatives and activities for 2021 aimed at environmental protection.
The discussion Forum "Creating green policies at local level" was realized as an activity of the project "Ecological mobilization of local communities of the City of Tuzla" with financial and organizational support of the City of Tuzla, Tuzla Community Foundation, Center for Ecology and Energy, Center for Culture and Radio Kameleon.