Movember or "November without shaving" is marked by men not shaving their beards or growing mustaches in November in order to raise awareness about the growing number of cancer patients. But did you know that there are women who celebrate Movember as well? These are Tuzla activists who started the "Švare" brand. Their story began in 2009, when they decided to mark International Day in Support of Victims of Torture in a creative and different way by using face paint.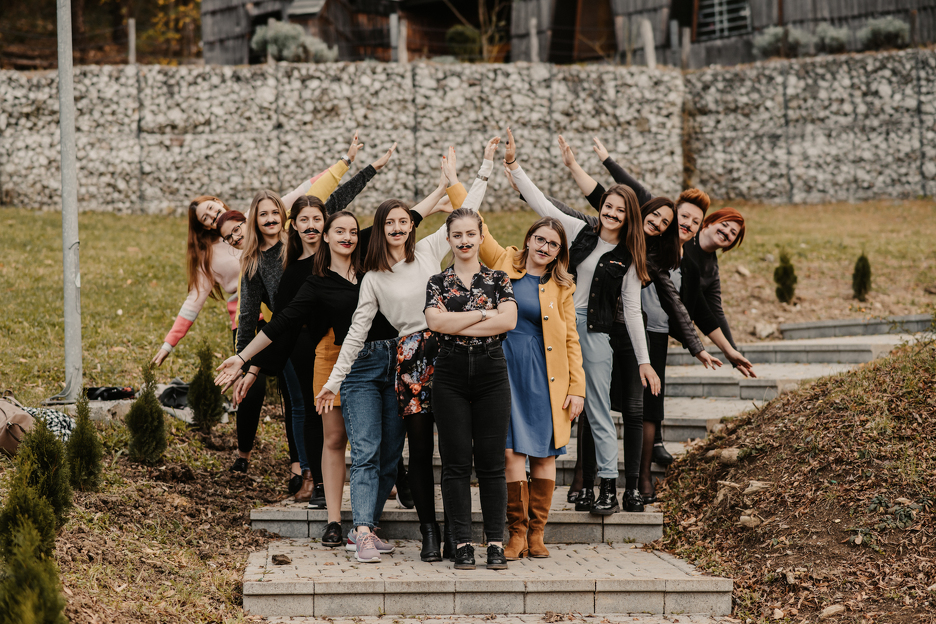 "As activists, Lana and I celebrated important dates with our friends and very often we sent an important and strong message by painting our faces. During this period, our friend's daughter celebrated her fourth birthday and asked us to draw 'scars' (irregular, curled lines of various colors) on her face. And it was on that birthday that the parents started to show up to be animators on their children's birthdays and paint their faces. This is how the brand 'Švare' was created, recognizable in Tuzla, but also beyond, on the initiative of the youngest 'švaralica' Anja", says Nina Zupan.
Today, in order to mark Movember, photo shoot is planned (in compliance with all current epidemiological recommendations).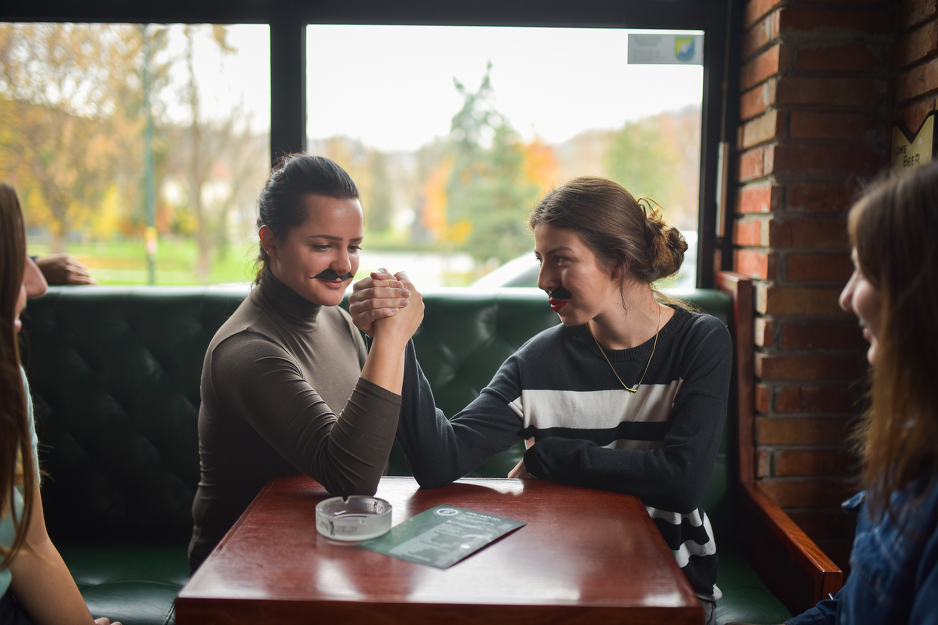 "We painted thousands of children's faces, participated in hundreds of events, painted the most beautiful masks at national team matches, celebrated 'Švara' birthdays with hundreds of children, but our favorite activities are the ones with the strongest messages, such as humanitarian actions and celebrating November/Movember", says Zupan.
The celebration of the month of November began, seven years ago, at one of the meetings of the Youth Movement "Revolt".
"We talked about November as a month dedicated to prostate cancer prevention and how very few people know about the Movember movement and what it means. We decided to flood social networks with photos of our faces painted with mustaches. And since then, each year, we were joined by an increasing number of women who began to raise awareness about regular check-ups for men", says Zupan.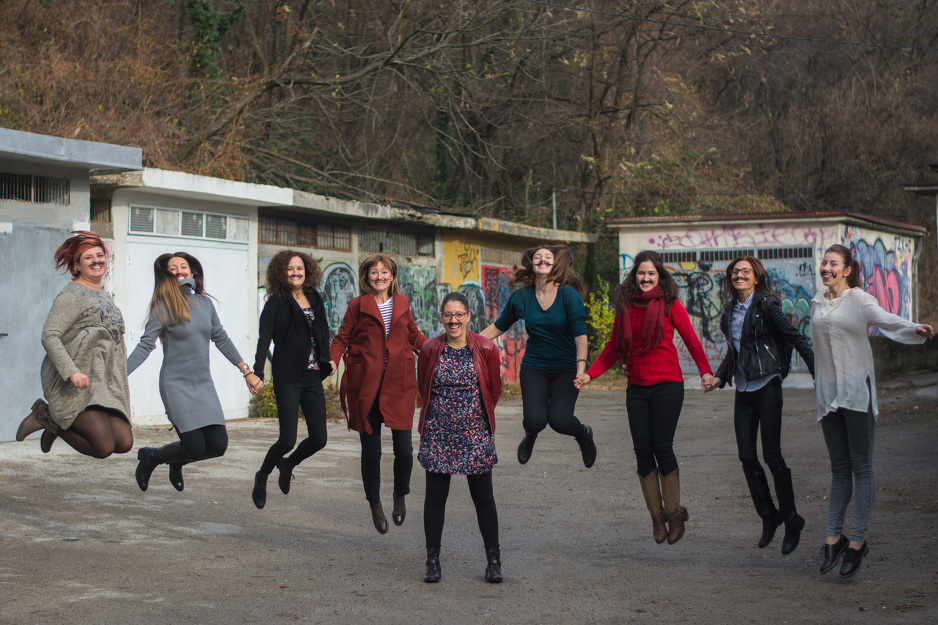 Now, their idea has become a tradition.
"At the beginning it was just a symbolic action, our small contribution, but now it is something we do traditionally, where we talk more and more with our friends, brothers, relatives, fathers and other men about the necessary prostate examinations.
Our friends from the multimedia studio Lux Creative – Tarik and Vedran have been a constant support during all these years. They make sure that, in addition to the photos, send a message and raise awareness about regular check-ups. Also, in this way, we promote our city, taking photos of significant historical and cultural parts of Tuzla", Zupan points out.
This action convinced her dad to do regular check-ups that saved his life.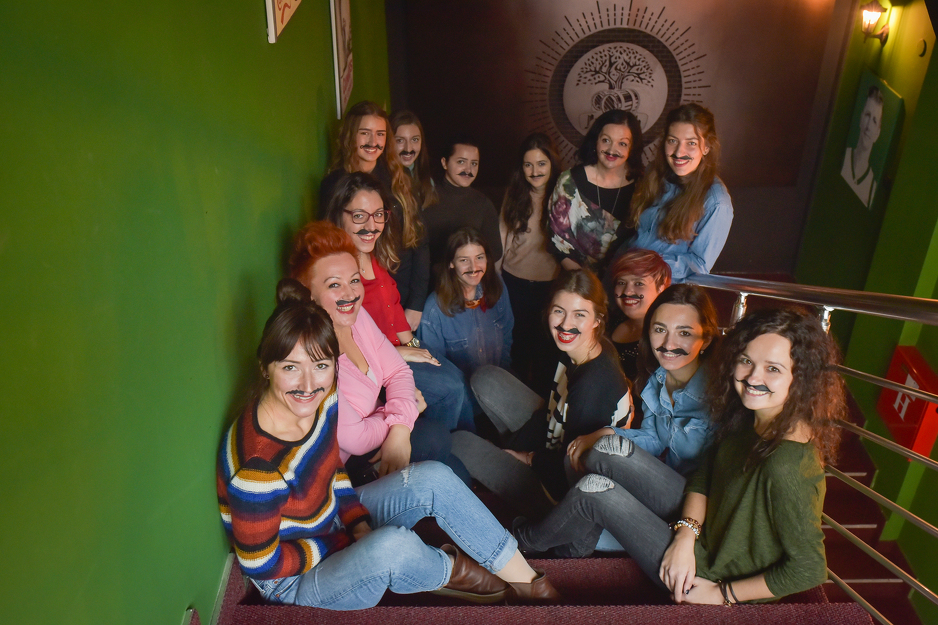 "After the surgery, he underwent chemotherapy, received appropriate therapy and continued to have regular check-ups and other preventive measures. His example was an additional motivation for all of us to continue and try to motivate at least one man a year to do a regular check-up by a symbolic action of painting a mustache and sending a clear and loud message about the importance of timely check-ups", emphasizes Zupan.
Social networks have become a powerful tool through which people can send important messages.
"Every year, more and more men are diagnosed with prostate cancer, which is the second most common and third most deadly cancer in men in the world. We, as daughters, sisters, relatives, friends and girlfriends, want to make men in our environment aware of the dangers of prostate cancer, but also with our symbolic action we encourage them to think and invite them to regular check-ups", says Zupan.
Source: klix.ba