Yesterday in the premises of the Atelier "Ismet Mujezinović" in Tuzla, the Youth Association "Futura" and the Tuzla Community Foundation signed a contract for the "Let's do it together" project. The aim of the project is to encourage civic activism and support initiatives that will contribute to solving problems in local communities.
Representatives of the Association state that the moment of presenting their first project which they will realize in the following period, was very special and exceptional for them.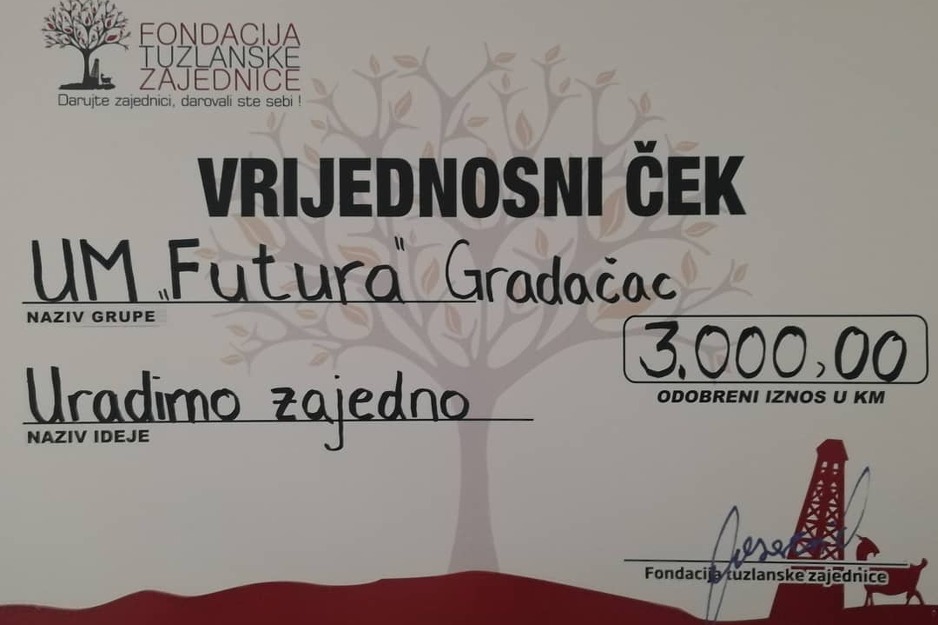 "Our project's goal is to renovate the space in the three local communities of Međiđa Donja, Srednja and Gornja, and we plan to install six benches and 12 garbage cans. Additionally, we are planning an cleaning action of our local communities. The Association `Eco-green` Gradačac and students of the elementary school "Edhem Mulabdić" Donja Međiđa will help us as well."
The contract was signed by Munever Mešić, president of the Youth Association "Futura". The value of the grant contract is 3,000 BAM.