Today, it is not rare that young people are increasingly disturbed by the circumstances of insanely accelerated world around us, overcrowded cities, traffic congestion, and increasingly challenging environmental problems in the form of enormous pollution and other consequences. Having all that in mind, some young people decide to leave cities and continue living in quieter rural or mountainous areas. This step is sometimes accompanied by a desire to return to organic fruit and vegetable agriculture, in other words a return to basic agricultural activities, which provide healthy, chemical-free food. On the other hand, the level of stress produced by cities seems to have reached inhumane proportions, and the facts brought to light by the pandemic increasingly speak in favor of why cities are becoming less and less desirable places to live. In other words, this whole set of circumstances, anyone who sees the reality around them as it really is, often makes you think about how much it really makes sense today to be a resident of an urban environment. It should be emphasized that this is not about any esoteric escapism, but about the actual organization of life in a different framework, or simply the search for a new life paradigm. Because, fortunately, we have different choices to choose from, at least in our region, especially due to the increasingly rapid emigration from our countries.
Author: Đorđe Krajišnik
Escape the fog
Vanja Lazić, known to the local public as a graphic designer and illustrator, also decided on the previously described life decision. She decided to leave Sarajevo together with her partner to live in the village of Klinčići, near Olovo. In an interview for "Snaga lokalnog", Lazić points out that she worked in Sarajevo as the executive director of Art Kino Kriterion and as a designer.
– Almost three years ago, my partner and I decided to move to the Klinčići village, near Olovo. We had a family home there and we wanted to change our environment. Not necessarily to escape the city, but to change our habits. We knew that it might not work, that it wouldn't be all easy. The advantage was that both of us can work remotely, from home. So, I continued my story with design and illustrations, and my partner is doing biological research. It is a huge privilege in this whole process, explains the former director of Kriterion.  
She adds that, having all of the above, the transition to the village was not difficult for them.
– Maybe this transition forced us to change our life habits, from some very minor ones. For example, there are no shops in the village. And also, some larger ones, like a change in the pace of life. Practically, we are not even close to the main road. First, we see the forest, then the forest again, and then our home. However, I think that what we have done is an increasingly common decision of young people, to move to nature. The city is expensive and polluted. There is also a romanticization of life in a village, because the life of a small community in the village is still very difficult. It is very difficult to earn money, usually only one person in the family works and earns some money, and there is no other opportunities. The position of women in the villages is especially difficult because they do not have financial independence, and they do a lot of jobs, from household to jobs related to food and cattle breeding. Our position in the village is different. We earn money without agriculture. The advantage of living in the countryside for us is that we can grow our own food, but it is not our primary source of income. Through the establishment and work of the Association "Center Dr. Stjepan Bolkay" we have started working on projects related to environmental protection and we try to use our skills and knowledge acquired through many years of work in activism and the NGO sector to contribute to development and change within the local community. Through the work with the community, we pay special attention to working with children and young people, where we believe that through workshops and learning through playing games, we can change opinions and habits. The change of course does not come quickly, but it is great to see small shifts e.g. that children are less and less afraid of snakes and other wild animals and show more interest in learning something about them.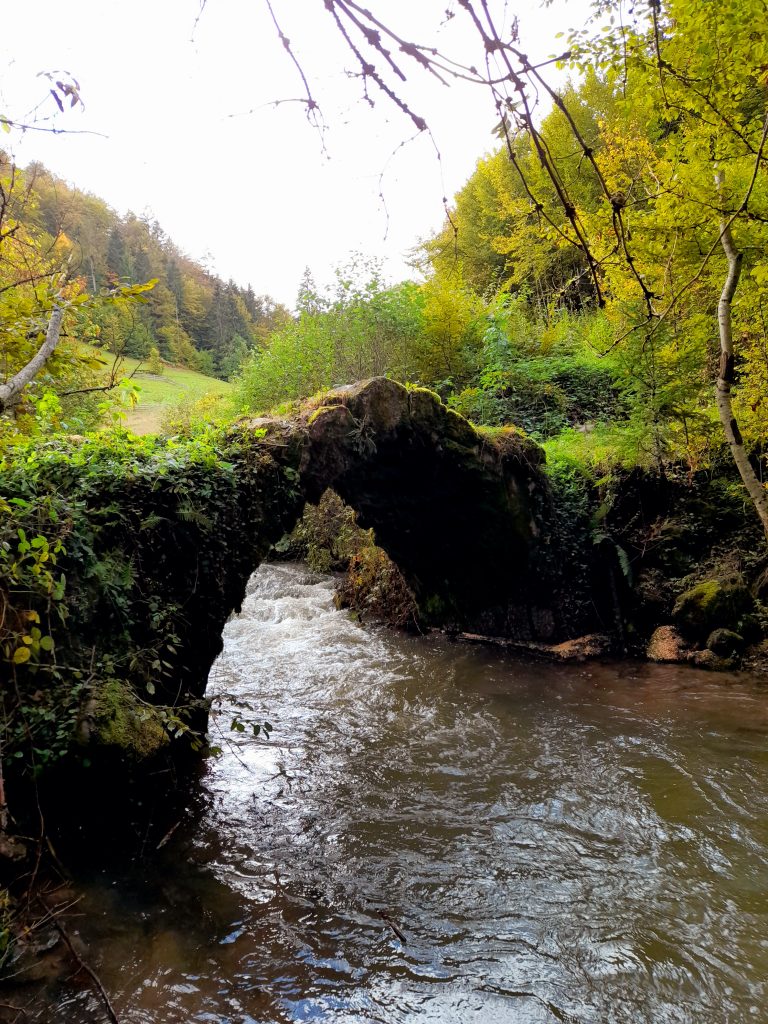 Save the river and canyon
– As part of the previously mentioned project, we are also trying to protect one small river that has a beautiful canyon, the river Orlja. It has been targeted by investors of mini-hydro power plants several times, and people from the villages have, fortunately, refused to do so every time. Last year, we conducted biological research there, the results are fantastic and the plan is to protect the area in order to prevent any construction. Young biologists from all over BiH worked on the research of birds, plants, butterflies, amphibians and reptiles, bats, fungi, dragonflies and beetles. Within this project, we worked on the construction of a picnic area with a group of volunteers, because we noticed that natural resources in our country are often taken for granted, and it is very important to work on their protection and maintenance, explains Lazić.
Vanja also says that there is a small elementary school in the village, which is attended by children from the first to the fourth grade of primary school. Children attend the elementary school in Olovo from the fifth grade. There is only one bus that drives to this village, only because of the school. When there is a holiday, there is no regular transport. Also, the road infrastructure is not sufficiently and well developed, and the lack of public transport leads to the fact that owning a car is almost necessary. Referring to the issue of the pandemic and the problems it caused, Lazić says that their life in the village has not changed significantly. The pandemic has shown insensitivity to the different needs and opportunities we all have. The school in Klinčići, with a very small number of students, was forced to switch to the online teaching system, without providing adequate equipment for attending classes and internet access for all students. However, the limited access to the internet did not prevent the children from Klinčići from attending online classes, because of the solidarity of neighbors. It is not uncommon for several of them to meet to attend classes and do their school work, using the internet, which is provided by one of the neighbors.