Author: Vildana Džekman, M.Sc. iur.
The city of Tuzla is located in one of the most populous cantons where over 450,000 people live. Romani men and women have also found their place in this part of Bosnia and Herzegovina. Roma are the most numerous national minority in 71 municipalities, and the largest number of Roma live in Tuzla, around 4,000-5,000. Since 2001 in Tuzla, which is one of the largest cities in BiH, the Association of Roma Women "Bolja Budućnost" has been actively working. The story of the Association would be a bit "dry" if we didn't add some enthusiasm to it. For years, activist Indira Bajramović, director of the Association, has been bringing that enthusiasm and reliable energy. We all know Indira. In case you don't know her, you shouldn't miss Tuzla until you get to know her, because the combativeness with which Indira starts her daily battle will affirm you to fight for your visions.
Active and on the field, Indira is constantly where life happens, namely in Roma settlements. When she rests, she makes phone calls and makes sure that every Roma woman gets the support she needs, because as she told me several times, "they call me, I have to jump in." This is Indira's enthusiasm mentioned at the beginning of this story, without which there is no activism or good actions. However, knowing Indira in her humanitarian, activist, and even political struggles, I always wondered who Indira really is and how she found herself in the world of activism.
Indira says that she is a woman, a Roma, a mother, a nanny, a wife, an activist for human rights and, finally, the director of the Association "Bolja Budućnost".
Indira points out that her activism started in elementary school, because even then she stood up for the weaker, pursued justice and fought for equality.
In 1998, I was engaged in a "men's" NGO, and that's how my activism began. When I saw how they treat women when they come to the association, I decided even more firmly to do this work and to help primarily women and children, Indira points out.
Indira finds motivation for the new days to come in the Roma women themselves and their struggles to deal with multiple discriminations on a daily basis. She points out that she is always there for them and that they can always turn to her for help.
It motivates me that somehow I am able to be their voice, to speak on their behalf about the problems they face every day, to say what heroines they are when they endure it all. I constantly listen and listen their needs and I know what they are struggling with. In addition to infrastructure, social issues, health care, housing, I think the biggest problem is that they are not employed and are not competitive on the labor market. It makes their position difficult because poverty has long been present in Roma communities, Indira concludes.
That the Association actively listens to the needs of the local community is evidenced by the fact that in Donje Petrovice, not far from Tuzla, they asphalted a road in order to provide access to the Roma families who live there. Then, due to problems with sewerage in the Roma community of Kiseljak, not far from Tuzla, they built a sewerage network and connected all households to it. Indira states that previously the sewers created numerous problems because Roma families were exposed to infectious diseases due to open sewers.
They continue with local initiatives. Indira recalls that they arranged a Roma cemetery for the Roma community, which was very neglected, and built a playground for children, thus preventing a large number of children's deaths because they were playing on the street.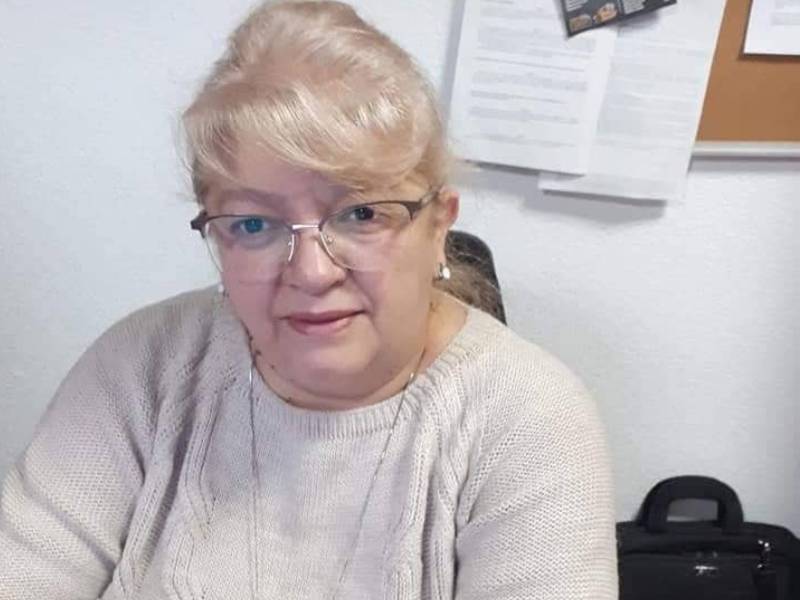 All the time, we help them go for medical examinations in order to act preventively against cervical and breast cancer. We help them with the education of their children, the purchase of school supplies, clothes, and shoes. We help in various ways to make their difficult life easier. We also helped them economically so that they could save money and thus contribute to the family from their work, but what is more important, we restored their dignity.
Support from competent institutions is sporadic and depends from institution to institution. The Association solves the prevention of the practice of arranged marriages, which is a huge problem of Roma communities, through good cooperation with the competent police authorities and Centers for Social Work. Indira emphasizes that a few years ago, CARE International Balkans supported the establishment of intersectoral working groups made up of representatives of institutions and women's Roma associations. After the end of the project, these groups continue their active work on the issue of social inclusion of Roma communities.
Indira's work, as well as the work of all activists of the Association, is based on ensuring the conditions for Roma women so that they can exercise their basic human rights unhindered, and include young Roma women in the education system so that they can become competitive on the labor market. Indira believes that this is the only way to restore their self-respect.
As her own greatest achievement, Indira singles out her victory at the Tuzla Municipal Council, as the first Roma woman in Bosnia and Herzegovina who dared to run as an independent candidate.
If she woke up in another world, Indira told me she would be a humanitarian again. I did not expect any other answer because that soul for altruism will exist regardless of the circumstances. I sleep peacefully while there is still Indira and the heroine who in Bosnia and Herzegovina do similar things in our society. Indira's struggle and zeal to listen to the voice of every Roma woman is our strength. Tuzla is the place where I found an eternal friend who is my motivation for perseverance and victories. And for the very end of this text, I can only say "let's move on…"
*Vildana Džekman, M.Sc. iur. is a long-time activist, feminist and fighter for women's human rights. She has a master's degree in international law at the Faculty of Law, University of Sarajevo. She currently works in the German organization Help – Hilfe zur Selbsthilfe e.V. BH and considers writing a part of personal and public responsibility for changing social reality.
Email: vildana.dzekman@gmail.com