Secondary vocational school "Džemal Bijedić" Goražde is the only school in Bosnia and Herzegovina that teaches a course for plastic process technicians. 10 girls who enrolled this year break down prejudices that this profession is a man's job. Secondary vocational school "Džemal Bijedić" Goražde enrolled a new generation of students majoring in processing of plastic. The class is composed of 19 students, which is a significant increase compared to the previous year, when there were only 15 students.
Although prejudices prevail in our society that this profession is only for boys, 10 girls have proven otherwise.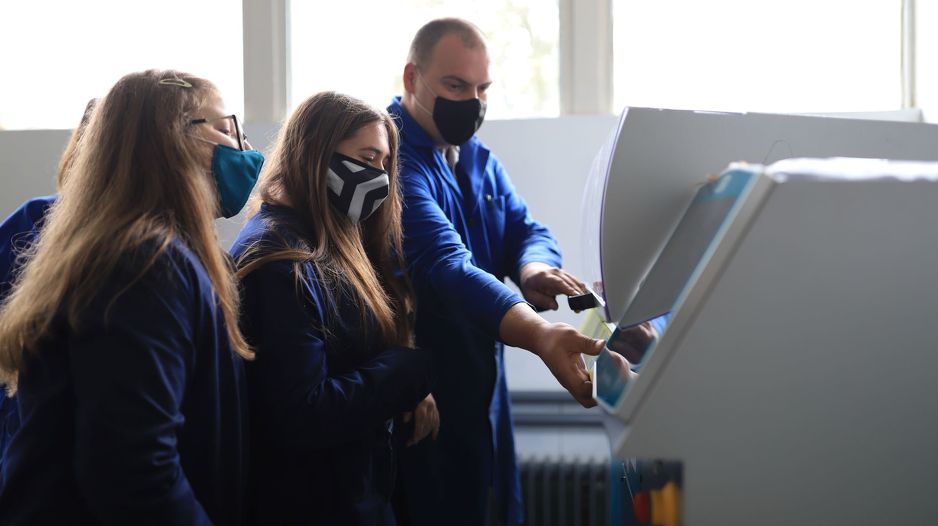 One of the girls who first fell in love with this course is Medina Adilović. She found out about the school and the course in the media:
"It immediately seemed interesting to me and I decided to enroll. I heard that many students from the previous generation easily found employment after graduation. That was one the most important motives for me," she said, adding that she did not take other schools into consideration since this was her first choice.
Medina's parents and friends supported her decision.
"My parents agreed from the very beginning. They advised me to try hard, to be diligent in school and in practical classes in order to acquire as much knowledge and skills as possible. My friends, although they were not informed about what the plastic process technician was doing, supported my decision as well", she says.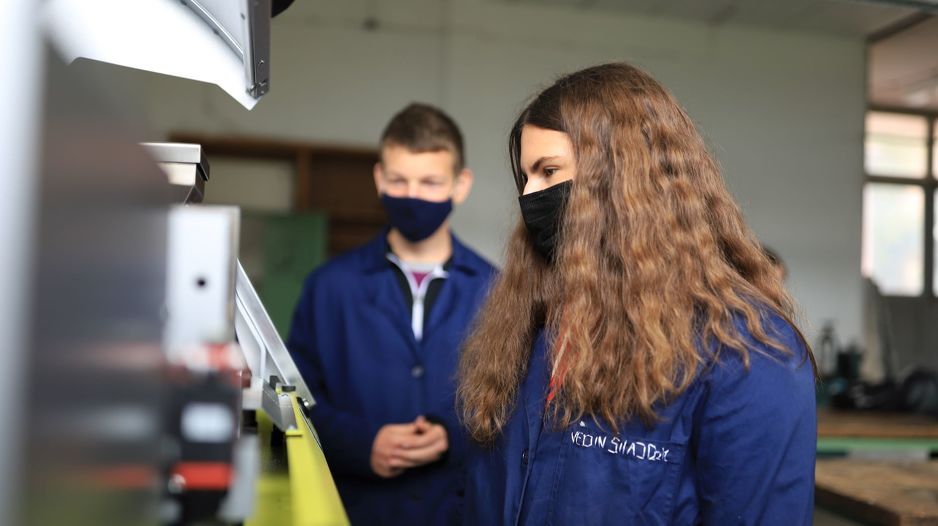 Medina plans to stay in Bosnia and Herzegovina and improve her skills. She believes that choosing this profession is the right decision.
"I would advise all girls to find out more about this school and then decide if it is something they would like to do. It is very important for them to know that this is a really promising profession, especially in our city and our country," Medina said.
The principal of the Secondary Vocational School "Džemal Bijedić", Sedin Hadžimusić, points out that the school is very satisfied with the number of enrolled students in the 2020/21 school year.
"As far as plastics processor technicians are concerned, we will have an interesting department, because dual education system will be implemented. We hope that the practical classes will continue to be conducted in companies that are doing business in our Canton. GIZ supported the school in improving implementation of practical classes by providing support to the school and donating a modern plastic injection machine. The school has professional, young and trained staff to work with modern technologies, and now students will have workshops and practical classes with modern equipment," said Hadžimusić.
Prevent Components d.o.o. Goražde and Deutsche Gesellschaft für Internationale Zusammenarbeit (GIZ) GmbH are implementing the project "IDEAL – Improving and Developing the Educational and Learning System for Plastic Workers in Bosnia and Herzegovina".
The project supports the development of occupational standards for the profession of "plastic workers". The curriculum for this profession, which is the most recent one in Bosnia and Herzegovina, has been applied since 2019. The curriculum was approved by the Ministry of Education, Youth, Science, Culture and Sports of the Bosnian-Podrinje Canton Goražde.
Source: https://www.klix.ba/biznis/djevojcice-iz-gorazda-ruse-predrasude-o-muskim-i-zenskim-zanimanjima/201028157?fbclid=IwAR3aLxZbM1-3JybyM0waPOJRaXvr_CyDzxOhDTOHkz42RsQ6GMWCrk8cm6Q