In Banja Luka and beyond, the character and work of Duško Tadić is known to everyone. He is an athlete, politician and activist, founder and director of the Banja Luka Racing League – known to all for his humanitarian work.
"Everything started spontaneously with the desire to leave a positive mark in society and the desire to show others that many things are possible when we truly dedicate ourselves to achieving our goals. Thus, the idea of ​​a running track in Mladen Stojanović Park, the idea for free textbooks for all primary school students in the Republika Srpska, the idea of ​​the Banja Luka Racing League, humanitarian actions for collecting New Year's gifts for children from socially disadvantaged families, children with disabilities and children with development difficulties, as well as many others", says Duško about his beginnings.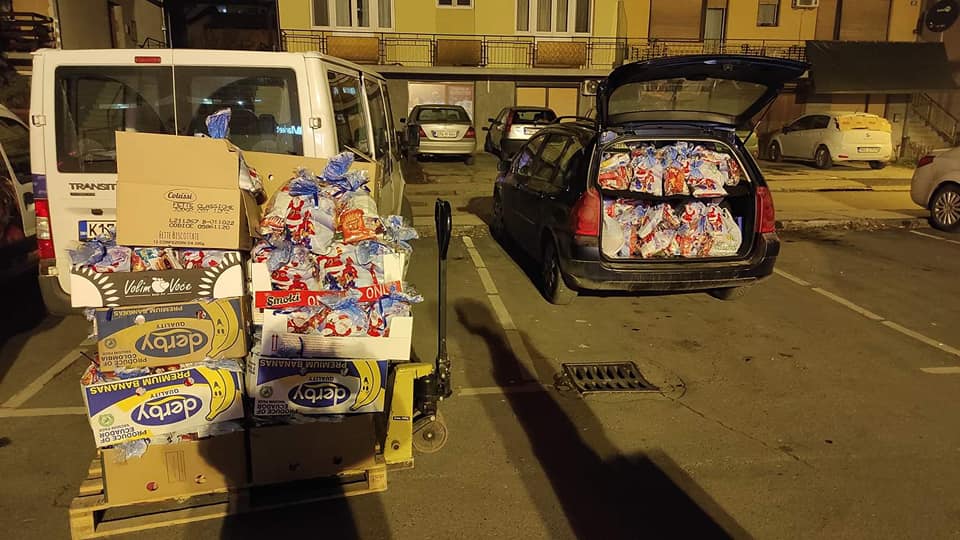 Namely, on his initiative, a running track was built in the Mladen Stojanović Park, and he built a gym in the Borik Hall with the help of his colleagues.
He founded the Banja Luka Racing League with the desire to help others. First, they organized a race to raise money for Sara Vujinović and the Red Cross, after which the idea of ​​a Racing League was born. During these few years, the league has organized many humanitarian races and managed to raise money for people who need it, but also for New Year's gifts.
Duško is known for his initiative of collecting New Year's gifts. He realizes this initiative every year and with the help of partners and good people he makes children happy, children from socially disadvantaged families, children with disabilities and developmental difficulties. Every year, Duško collects PET packaging and uses the money from their sale to buy part of the gifts for children.
Another action, for which he is known, is the initiative for all primary school students to receive free textbooks. He launched it after a petition for free text books was signed by five thousand citizens. In the end, this action was supported by the Ministry of Education of the Republika Srpska, but also by the National Assembly. However, Duško did not wait for them to take the first step, but started collecting textbooks from schoolchildren who finished the school year, so he donated them to students who needed them.
Duško is an athlete. He started doing athletics by accident, but it became his great love. He ran a large number of races in Bosnia and Herzegovina and abroad. He also achieved many notable results, including first place at the Croatian Open, which was held in Pula. Bosnia and Herzegovina is the champion in the 100 and 200 meters, and in 2014 he fulfilled the norm for participating in the European Athletics Championships for people with disabilities, which was held in Great Britain.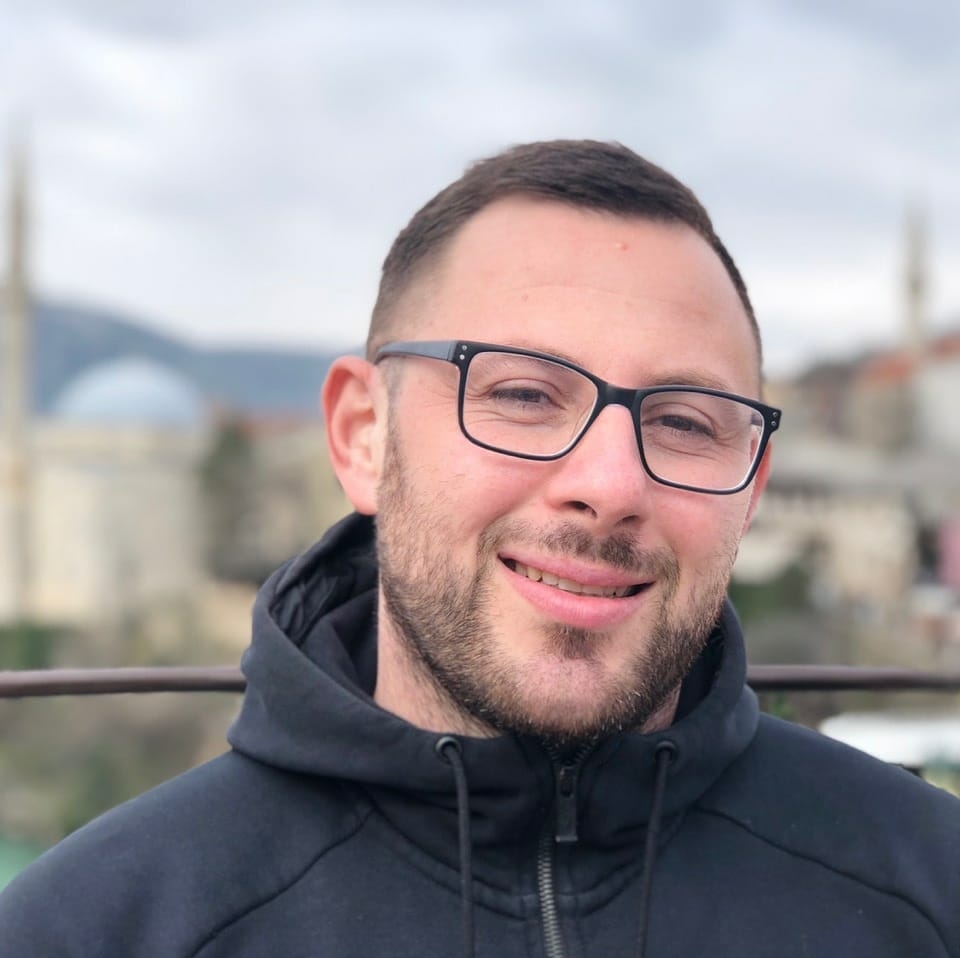 The first action he initiated was the action of building a running track in the Mladen Stojanović Park, which Duško considers the most beautiful park in Banja Luka.
"In a way, that idea drew me into politics, because the candidacy for the Mayor of the largest city in Republika Srpska just came from the idea of ​​imposing a story about running tracks and other sports infrastructure. The rest is just a sequence of events that followed and thus contributed to the idea being realized," he says.
However, his favorite initiative is the Christmas and New Year's gifts for children initiative.
"The action that started five years ago from the idea of ​​helping the Association of Civilian Victims of War (the association of which I am a member) with 80, 90 gifts, expanded the same year with the support of all seven city associations with over 500 gifts. From year to year, the initiative has grown and for the second year in a row, it exceeds the figure of over 4,000 gifts collected during the winter holidays," Duško said for the Local Works.
Duško diligently distributed gifts to children during this interview. He also claims that a large number of citizens, socially responsible companies, sports clubs, police, politicians and other people joined the initiative.
"The St. Nicholas gift giving is over, and these days the New Year's gift giving will follow. What is specific to our initiative is that we publish the delivery of gifts and count down the time until the end of the collection. We want the donated gifts to be distributed by associations, institutions and parents themselves, and in this way to make their children happy for the holidays, and we all remain hidden St. Nicholas and Santa Claus", explains Duško and adds that people were always ready to help others. As he says, this is supported by the information on the number of successfully realized initiatives in which the citizens participated.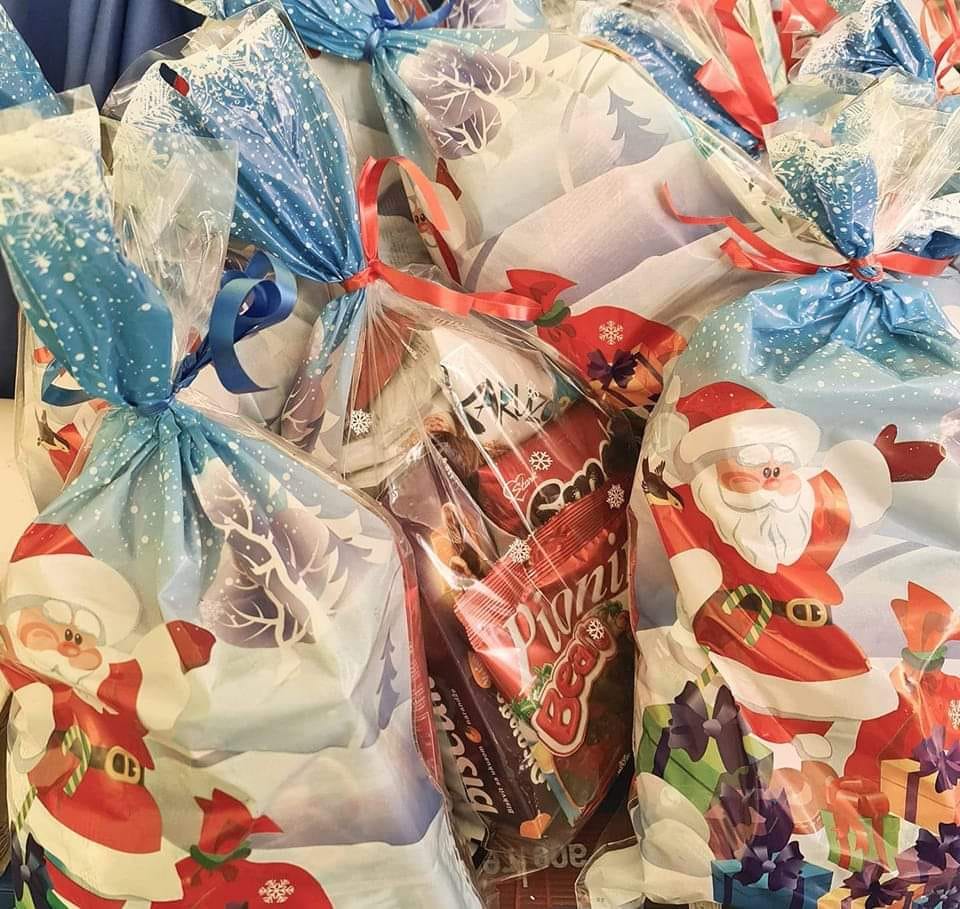 In addition to all this, Duško is also engaged in politics. He sees politics as a means of imposing ideas that will be useful to everyone in society.
"As far as politics is concerned, I used it for years to impose ideas that were ridiculed by many at the beginning, but I honestly didn't even pay attention to it, I really worked on what I started. I used some elections to impose ideas related to sports, others for the idea of ​​free textbooks, and the next elections who knows what. For me, politics is much more than the realization of personal goals, so in these few years I have called my political career, as ridiculous as it may seem to many, for the realization of ideas that will benefit my child and all other children tomorrow. I don't want to use the elections for myself personally or for getting a job," he said.
As for the future, Duško is announcing new ideas. He also claims that he will continue with his activist work and political candidacies, which he will use to realize the ideas he has.