In support of transparency and reducing corruption in government-led processes, the U.S. Agency for International Development (USAID) launched today five-year, $10.9 million E-Governance project. U.S. Ambassador to Bosnia and Herzegovina, Eric Nelson, stated that USAID and relevant BiH authorities will employ information technology solutions to "significantly reduce the amount of time and cost associated with public services and increase the quality and transparency of numerous government functions." 
"Currently, BiH citizens must wait in line to get birth and marriage certificates, change their driver licenses, and extend car registrations at government offices.  In some cases, BiH citizens must travel to another entity to retrieve documents. Businesses continue to waste resources by issuing contracts, public tenders, and payments with hard copies. I cannot imagine how many physical stamps and hand signatures are used every day, when instead BiH could be using e-signature and significantly reduce transaction costs and time."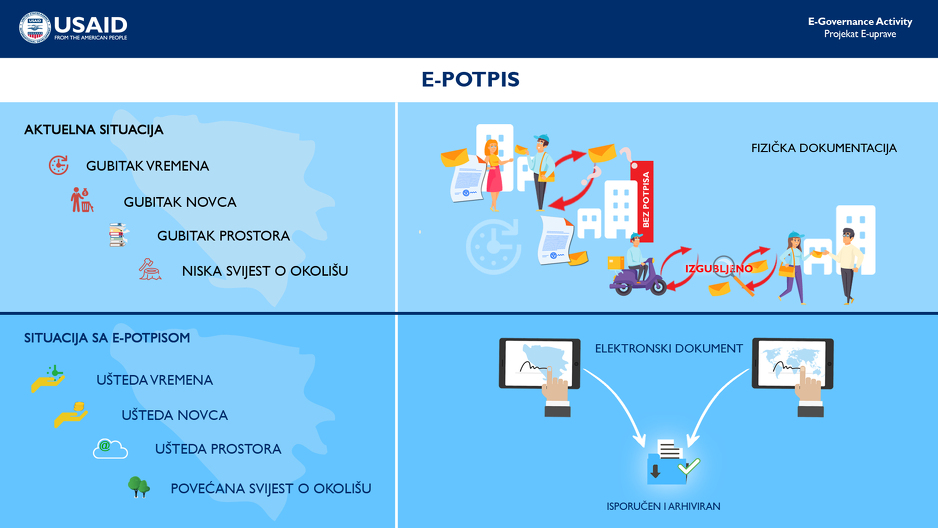 USAID E-Governance project will provide software, hardware and technical assistance in the areas of E-signature, E- Construction Permits, Inspections Services, Social Registries and Public Procurement across BiH. Improving the efficiency of administration will have an immediate, positive impact on BIH's citizens and businesses.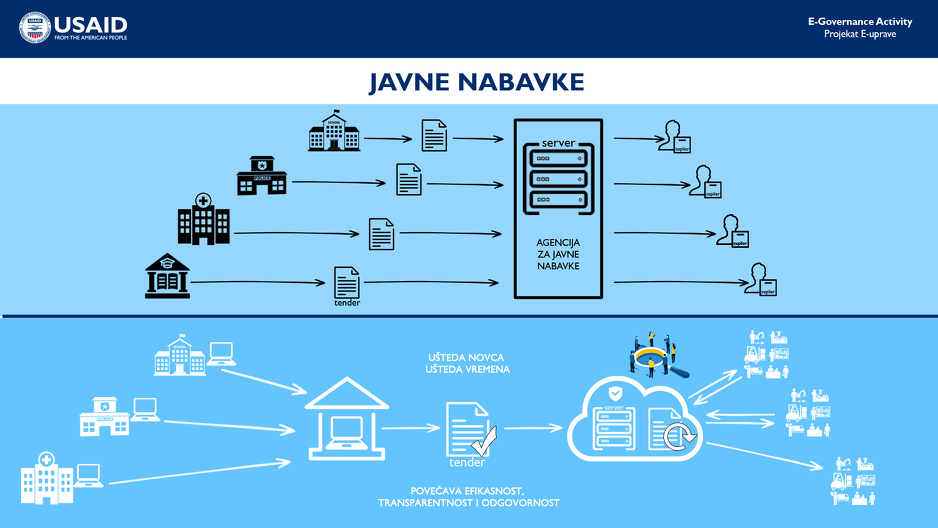 Chairman of BiH Council of Ministers, Zoran Tegeltija, expressed his gratitude to the Government of the United States and USAID for starting the E-Governance project emphasizing the importance and need for investment, but also the importance of cooperation in digitalization as one of the important elements that can significantly contribute to further progress of BiH as a society as a whole.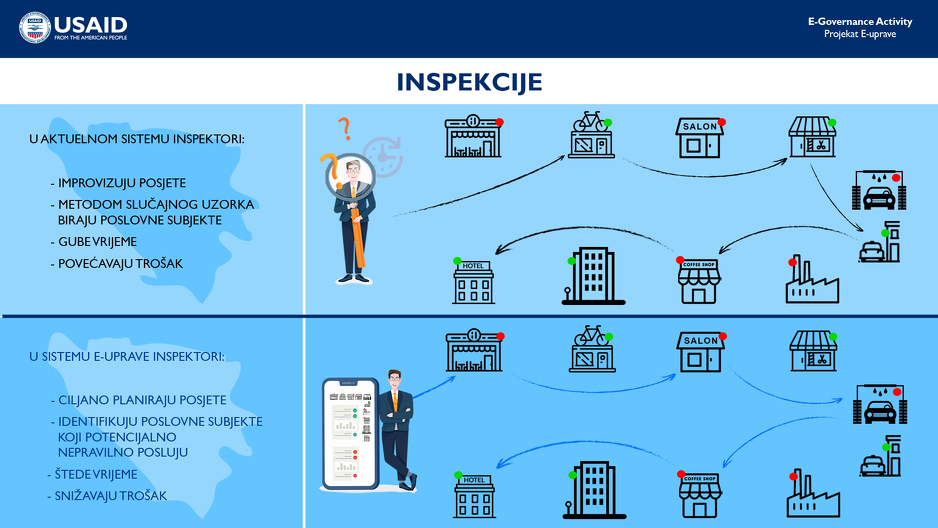 "We are aware that BiH is at the very beginning of digital transformation and that we still have a long way to go, but I believe that with the help of the international community and key institutions in this process of digitalization we can and must catch up with countries in the region. Digital transformation and global technological progress are affecting all spheres of our society, especially now because of the coronavirus pandemic. I believe that technology can provide significant savings in the budgets of institutions in BiH and increase their efficiency," said Tegeltija.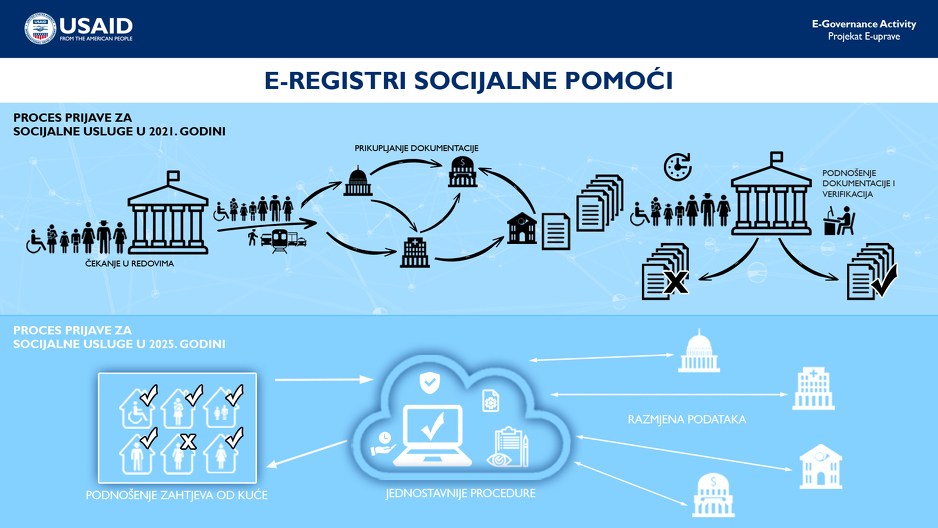 E-governance interventions would make economic and practical sense. They will reduce corruption, promote and allow resources to be re-directed from wasteful processes to growing businesses and livelihoods.